One Server. Endless Choices.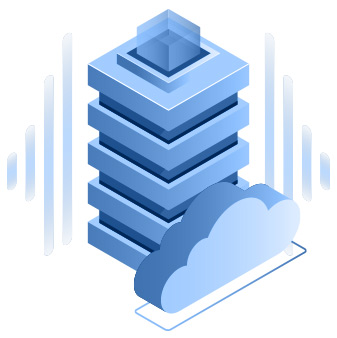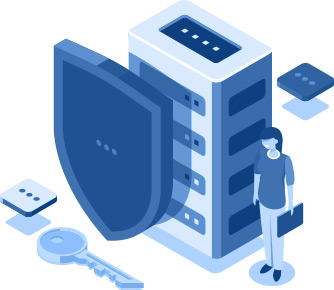 A Premium Bare Metal Cloud range to suit every Indian business
Our team of professionals designs and assembles our robust Bare Metal Clouds on location. The most cutting-edge next-generation components are used in the construction of each server, which may be tailored to meet the most exacting corporate requirements.
You can grow your IT projects with a single click thanks to the assured provisioning on an as-needed basis and quick delivery of our bare metal clouds. Host your vital websites and programmes on our private, high-security servers.
Why take into account a Bare Metal Cloud in India?
A server that is "bare metal," or where all of the machines' physical resources are available, is referred to as a computing server. You can forget about server administration and concentrate on your primary duties and tasks with our server management package, which includes round-the-clock monitoring and maintenance. With assurances on service-level agreements and high-quality server hardware that complies with your most stringent data needs, take advantage of a proactive online presence.
Choosing bare metal cloud hosting for businesses in India offers maximum reliability and minimum downtime. Bare Metal Clouds use the entire machine's RAM, storage, and computing power, unlike virtual servers, which utilize just a portion of the resources. By contrast to virtualized solutions, cloud computing also refers to "bare metal" solutions because they are based on physical hardware and are not virtualized.
As well as providing the user with added flexibility, a bare metal cloud can also be configured to meet specific requirements and provide management for data stored on the system. You could also use an advanced installation, which is necessary to reach your Indian customers with some business applications.
What features are offered by Go4Hosting's Bare Metal Cloud hosting services in India?
Businesses in India may hire Bare Metal Cloud from Go4Hosting and benefit from a variety of advantages. Each server has a minimum of 500 Mbit/s of accessible public bandwidth, with a burst available to handle brief periods of peak demand. There is no limit to the amount of inbound and outbound traffic, and the bandwidth available may be extended. We also provide free and extendable 400GB of backup storage space separate from the server, a selection of free operating systems that install instantly through the Go4Hosting control panel, anti-DDoS security, and help and support from our expert IT teams.
How should I pick a data centre?
We advise selecting a data centre that is geographically as close as feasible to your primary clientele and user base.
The servers for Go4Hosting India are housed in a datacenter in Noida, India, which guarantees low latency, top performance, and wide reach. To keep your data as secure as possible, all of our data centres are outfitted with the best security measures.
How do you decide which Bare Metal Cloud to use?
Big data, machine learning, hosting websites and apps, backups and storage, infrastructure virtualization, server clusters, business applications (CRM, ERP), and even hosting online games are just a few of the numerous applications for a Bare Metal Cloud.
Our dedicated hosting solution's settings are created to meet the demands of businesses. Depending on how you use the computer, you could want a setup with more RAM, more storage, or a faster processor. The bandwidth capacity and selection of ancillary services that each Go4Hosting Bare Metal Cloud range offers also serve to separate them from one another. Additionally, you may receive hardware RAID, anti-DDoS security tailored for online gaming, a private network (vRack) with a throughput of up to 10 Gb/s to link your bare metal cloud to your infrastructure, and more. Select the appropriate Bare Metal Cloud.
Why is anti-DDoS protection specified as a standard?
At Go4Hosting, anti-DDoS security is a must for all of our products. For your servers and infrastructures, it ensures maximum security. It is crucial because
If access to your website is impeded by an assault on your server, other users may experience service interruptions or lower profits.
What is the lifetime warranty for components?
All of our server hardware is maintained round-the-clock because we never compromise on quality. Additionally, the components in our servers are covered by a lifetime warranty.
Throughout the course of your contract, Go4Hosting will replace any malfunctioning server component at no additional cost. For these replacement procedures, you won't be charged.
What benefits do Bare Metal Cloud users have over VPS users?
If you wish to handle the hardware components on your own, develop more complicated designs, establish an infrastructure that includes a private network (vRack), and install more sophisticated solutions that are not web services, we advise adopting a bare metal cloud.
Users that use the internet more frequently typically upgrade to bare metal clouds or public cloud solutions. These services offer more sophisticated, adaptable infrastructures that can handle rapid development.
State-of-the-art Bare Metals
For your business's digital transformation
Faster Reliable Better
50+ services
FlexiblePlans
10000+ clients
Tier III certified
Bare metals at the price of clouds. Why host elsewhere?
6 reasons your next assignment should be on bare metals
Complete ControlRun high performance, specialized, latency-sensitive workloads directly on your server, with complete control of the underlying hardware.

No Agent/hypervisorIncreased security and performance with absolute isolation and raw server with no agents or hypervisors installed whatsoever.

Single TenancyAll bare metals are strictly single-tenant systems, and are committed to you and your use only.

Cost-EffectiveDeploy apps and migrate your workloads to cloud-based bare metals and cut down on costs, like you were hosting on the cloud.

Memory-optimizedEach server is assembled specifically for your use case and maintain a strict, memory-optimized specification for your business

20+ distrosChoose from more than 2 dozen distros and have them installed on a compatible machine that meets minimum installation requirements.
Why Go4hosting?
We guarantee you the maximum performance and scalability possible with bare metal.
Scale in a clickScale your resources online, right when you need it.

We're listening24/7 support, available 365 days a year.

Budget-friendlyWe have bare metals for every wallet.

PCI-DSS CompliantYour transaction details are safe with us and so are your customers'.

Constant VigilanceWe're always looking out for you.

Launch-readyAdd to cart and deploy in less than 3 minutes.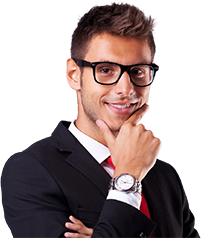 Not quite sure
what's the best fit for your business needs?