Ecommerce Hosting Packages Enquiry Form
Our Cheap ECommerce Packages consist of:
Network and server at the enterprise level– The most crucial factor when setting up an online business with an Indian target market is reliable web hosting on a fast Indian network. Even if you spend tens of thousands of dollars on design, development, and marketing, if your online store takes a long time to load or goes down frequently, you will lose consumers and maybe revenue. Your online store will run quickly and have a high uptime since we only use strong DELL servers with loads of RAM on premium Indian networks.
Auto-script Installer– Using the auto script installer, you can quickly install your shopping cart and receive updates notifications. Installing your shopping cart software does not require any programming knowledge.
SSL Certificate- All Ecommerce packages include a Rapid SSL certificate that is valid for one year, and we will install it for your domain at no additional cost.
Dedicated IP- The usage of a dedicated IP is necessary for all SSL certificates. Dedicated IP addresses typically cost 250INR per month. The Ecommerce Packages already contain the cost of a dedicated IP for a year, therefore there is no additional fee.
Cpanel Control Panel- All Cheap Ecommerce Hosting Packages contain the cPanel Control Panel, which makes it simple for you to administer your hosting. Your email accounts may be easily managed as well.
Scalable – If your online business grows in popularity and needs additional resources, you may start with our entry-level plan and increase as needed. We will assist you in making the switch without any downtime if you ever need to upgrade to a VDS or dedicated server. Additionally, we can offer load balancing and specialized backup solutions for your online business.
Affordable package- For as long as you continue to use our hosting services, you will pay the same yearly price.
Expert Assistance – For all of our client's security and eCommerce-related questions, we offer a free consultation. We think that if we can assist you in creating a safe and effective website, everyone will gain.
Key Benefits of Ecommerce Website Hosting Solution
Why do you need a website- Is It Necessary?
Superior Web Performance
It enables you to deliver a world class experience to shoppers without compromising the performance that drives business online.
PCI Compliance
Makes your ecommerce environment highly secure.
Highly Reliable
With our fully redundant network and state-of-the-art datacenters, the integrity of your data will always remain intact.
Expert Support
Our team of experts will work closely with you to ensure best website performance.
Key Features of E-commerce Website Hosting
Free Setup

1

Free shopping cart setup

Unlimited Disk Space

2

Unlimited domains, email and disk space

Compatible Cpanel

3

cPanel platform with multiple payment gateway compatibility

Instant Page Load

4

Instant page loads

High Data Transfer

5

Higher data transfer speed

High Uptime

6

PCI compliance

Easy Cart Deployment

7

Easy Zencart, Cubecart & OScommerce shopping cart platforms deployment

Server Deployment

8

Instant server deployment

24*7 Technical Support

9

24X7X365 dedicated technical support

Network Uptime

10

99.95% network uptime

SSL certificate

11

SSL certificate integration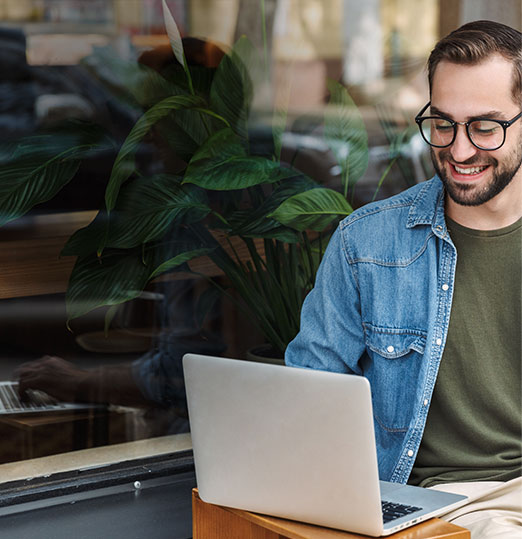 Launch your cloud account in minutes
Get started now.
Already have an account? Login
Set Up Your Shop Online With the Best Ecommerce Hosting
You website's performance has direct impact on your sales performance. Downtime as little as few seconds will make you lose almost half your potential customer base.
So, set up an online store with the best web hosting ecommerce provider 'Go4hosting'.
We, at Go4Hosting, strive to provide the best ecommerce hosting platform for your business along with end-to-end support for
E-commerce website hosting is a platform to build online shopping cart and e-commerce websites. It comes with unique features and functionalities, including SSL, database support, shopping cart, payment processing and stringent security provisions necessary to run and manage a commercial website.
Give your customers a great shopping experience by hosting your e-commerce website in a highly secure environment. We, at Go4Hosting, strive to provide best-fit hosting platform for your ecommerce app along with end-to-end support for Magento, PrestaShop, OpenCart, Zencart, Cubecart and OScommerce.
We are backed by well-equipped and state-of-the-art resiliency infrastructure to protect your mission-critical applications and systems.
Best Ecommerce Hosting
Where Ecommerce Hosting Is a Necessity
What is Ecommerce Hosting?
E-commerce website hosting is a platform to build online shopping cart and e-commerce websites. It comes with unique features and functionalities, including SSL, database support, shopping cart, payment processing and stringent security provisions necessary to run and manage a commercial website.
Reliability Comes Next
If your business is not reliable, no customer would return to you. And so, if your ecommerce is not trustworthy you would lose old customers faster than your acquire new ones. Reliability is the key for both business and its website. Never choose a host who uses outdated hardware and cannot guarantee you a certain uptime on your portal. All good hosts maintain a certain level of idleness and never cram their servers with too many customers.

Instead, select Go4hosting's best ecommerce hosting platform and bring home the reliability your novel business needs to flourish. We guarantee you minimum 99.9 percent uptime on our platform.

Still sceptic whether our services will match your requirements?
Run free demo today and experience yourself.
Best Support and Ecommerce Tools
With Go4hosting you get to work with a variety of tools and choose the one that best fits your requirements. We offer a number of ecommerce software solutions that will come pre-configured with your account. Our team will then test and setup the best configurations for your ecommerce. To secure data and all transactions taking place on your website, we also set your account with an SSL certificate.

A dedicated support team stands 24/7 and 365 days a year. For any queries, you can reach out to us either through email or over the phone.