Unhindered Performance and Customisation with Managed VPS Hosting
Complete Server Management. Easy-to-Use Control Panel. Expandable RAM and Storage
Key Deliverables
Tap into the Potential of Virtualisation with our Managed Servers
Seamless Scalability
Growing quickly? Fret not. Start with any of our low-tier plans and scale on the instant. Increase CPU, RAM or storage as the need arises. Bid adieu to cumbersome migrations with Go4hosting.
Proactive Monitoring
Keep your server in great working condition with our advanced server monitoring system. The latter tracks the health of your VPS. And instantly alerts if something goes wrong.
Unmatched Performance
Thanks to the implementation of KVM virtualisation, we offer servers that are easy-to-use as well as high-performing. We build our servers with first-rate components. The result? You enjoy world-class speed at all times.
Hassle-free Migration
Have a VPS account and want to switch to Go4hosting? No worries. Our migration team will do the heavy lifting. We move your cPanel account to our servers for free.
Dedicated IPs
We provide your virtual servers with a dedicated IP address. In addition, all our IPs are blacklist checked. So, you always have a clean IP address.
Managed Patching
No need to patch your operating system or update your control panel. Because we do the work for you. With our proactive service, your server is up-to-date always.
Automated Backups
We offer regular automated backups with on-demand snapshots. Our round-the-clock support helps you with local back-ups.
Security and SSL
Our technical experts monitor your network round the clock using advanced DDoS protection. We also offer an SSL certificate with a dedicated IP.
Unlimited Domains
Our hypervisors spin up multiple virtual machines within seconds, so that you can host a separate domain on each of these machines.
Unwavering Support
Want to upgrade your plan or discuss your customisation options? Count on us for resolving any issue you might be facing, from the simplest to the most complex.
Whatever the level of Control you may desire, we have you covered.
Choose a plan aligned with your needs.
Fully ManagedWe manage everything related to your server including server monitoring, installing software, patching, maintenance, and troubleshooting issues.

Semi ManagedWe handle everything related to the backend, leaving the front-end for you.

Basic ManagedWe hand over most of the control to you, doing just enough to keep the applications running.
OS Supported
Windows

Convenient computing.

Windows 2012 STD x64

Windows 2016 STD x64

Windows Server 2008 R2

Windows 10 Enterprise x64

Windows Server R2 STD x32

Linux

Open-source and control-oriented.

CentOS, Red Hat, RHEL

ClearOS

Ubuntu, Debian

Fedora, openSUSE

Arch Linux, Elastix…and more
Didn't see a suitable solution?
We are entirely customizable. Chat with us to quickly set up things the way you want.
Unprecedented Benefits empowering your business
20+ Distros

1

Our servers support over 20 popular distributions including Fedora, ClearOS, Ubuntu, and many more.

Managed Updates

2

Focus on your business as our experts handle the installation of security patches and OS updates.

Instant Provisioning

3

Get up and running in seconds with our world-class servers designed to be provisioned immediately.

Guaranteed Resources

4

We utilise only premium-grade components to ensure your site performs optimally all the time.

99.95% Uptime

5

We promise and deliver 99.95% server uptime in all our VPS hosting plans.

Dual Firewall

6

Firewalls at both the entry and exit points beef up network security and ward off unsolicited intrusion.
Didn't find what you were looking for?
No worries. Get a solution that fits precisely with your needs.
Chat now to get started
Why Managed VPS?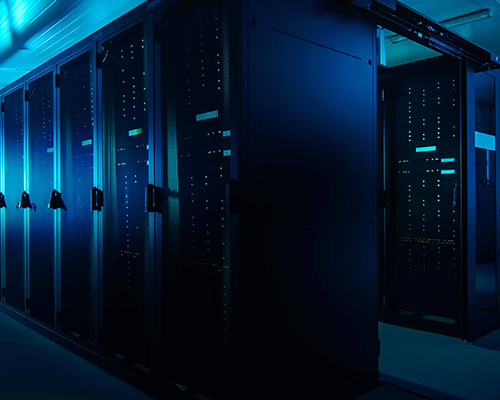 Fully managed VPS are a great fit for website owners and developers who don't have the time to manage their servers.
Our managed VPS hosting plans offer a horde of powerful features at a budget. This means you enjoy a dedicated server-like environment without denting your wallet.
Our managed servers operate in an isolated environment, allowing you greater stability and performance. You control even the minutest aspects of running your website.
Frequently Asked Questions