Cheap Unlimited emails, multiple IPs with in-built spam protection
Ready to move Cheap email servers to fast track business success?
Key Deliverables
Cheap Email servers that drive results and reliability by delivering rock solid dependability
Multiple IPs
Multiple unique IP addresses to ensure 100% inbox delivery with near-zero bounce-backs for a better click-through rate.
High-end Servers
We host your SMTPs on high-end servers with SSDs and up to 8 core processors to enable you deliver and receive mails on the go.
Advanced threat Protection
All emails are scanned for threats and if required, quarantined and blocked, even before they reach your mailbox.
Blacklisting Guard
Servers allocated to you are guarded by advance utilities to avoid spam blacklisting and debarring of IP addresses.
Management Panel
A unified management panel enables you to keep track of deliveries, bounce rates and active email campaigns in one window.
Methodology
Know Your Customer

1

Your SMTP requirements are carefully analyzed in accordance with our operating procedure, and then a relevant solution is proposed to you.

Automatic Sizing

2

Our systems automatically size all your requirements based on customer expectations to ensure consumer demands are indeed met in the right way.

Order

3

Your order is finalized and moved to the cart at the same time a backend team starts working on your servers and add-ons.

Deploy

4

Servers are delivered only after all functionalities have been tested and verified by an expert, post which go-live is initiated and deployment is finalized.

Market

5

Once you verify that all functions are working up to your expectations, we activate further functions, if not already activated, so you can begin marketing rigorously.
Who can Benefit from Our Email Hosting Service?
At Go4hosting, we present an cheapest email hosting service designed to cater to the varying demands of businesses of all sizes. 
Small Businesses 
We offer a cost-effective alternative to managing email communications for small businesses. Our cheapest email hosting in India is incorporated with excellent features that will assist you in communicating with your team and customer efficiently. 
Medium-Sized Businesses
Our email hosting service offers flexible storage options and advanced features that assist medium-sized businesses in managing their email communication efficiently. 
Large Corporations
Our cheap email hosting in India offers high security and custom domains that help large corporations present a professional image to their clients. 
Non-Profit Organizations
Go4hosting offers exceptional features at affordable prices. It helps non-profit organizations communicate with their donors and volunteers effectively.
Educational Institutions
 Our email hosting services provide educational institutions with the tools they need to manage email communication and collaborate more effectively.
Chat now to get started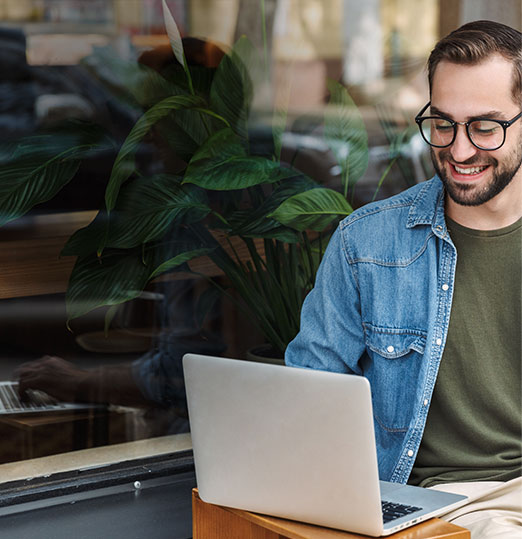 Launch your cloud account in minutes
Get started now.
Already have an account? Login
Benefits of Email Servers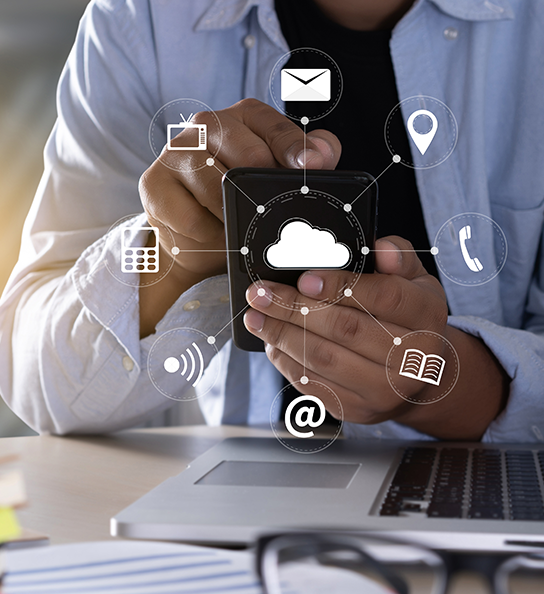 Your organization would do just as good with free email services but your customers won't stick for long. Having a dedicated email server helps you unlock numerous functions and perform on areas that you would otherwise lack. Modern businesses should have an email host because –
It lets you have more control over your email
Expenses can be better managed since dedicated email hosts cost less
Functionalities can be more finely tuned when you own a server
Emails are less likely to bounce off or when they do, you'd know the reason at least
Email Server Hosting: A Quick Go Through
Corporate Affordable email hosting has now become an essential service for businesses to run email servers. Corporate or enterprise Cheap email hosting helps you establish your organization's brand and credibility as well. A business email ID bears the company's name that authenticates the sender of the email.
However, there are a number of companies offering free email services, but such email IDs do not entail the company's name, hence fail to win the trust of the recipients. A free business email ID doesn't even give a sense of professionalism. While, on the other hand, a professional email ID not only helps establishing credibility, but also helps promote brand as company's name stays visible with every communication the employee makes.
You can easily integrate your server to host email services, or in case the host is already cluttered with too many files, you can run an independent cheapest email server hosting. However, for ease in management, it is advisable to host email in the same server as your website. We deploy two of the most collaborative email servers – Zimbra & Microsoft Exchange – running in a highly reliable environment, so you enjoy a seamless email experience.
Ultra-modern cloud infrastructure of Go4hosting provides an affordable fully-managed email server hosting solutions for your businesses at very cheap email server hosting price, backed by a state-of-the-art technical support team that works tirelessly towards ensuring ultimate customer satisfaction. Our affordable email services very well integrate with your products. The reliability, performance and support that backs our services are known throughout the industry. Our cheap email hosting services are hosted in our own data centers, allowing us to keep prices competitive and in turn, provide cheap email hosting. We have meticulously crafted a spectrum of plans, keeping in mind the needs prevailing in industry today. Our commitment towards providing world-class services has made us upturn every stone on the path to success. To expand our horizon, we began offering cheapest email hosting while still providing top-notch services. So, whether you are a multi-million business or an entrepreneur who has just ventured an enterprise, Go4hosting has a plan for you.
Let's Augment Your Business Throughput with Cheap E-mail Server Hosting Solutions
We, at Go4hosting, thrive to excel businesses of our clients by making use of our customized and affordable email hosting solutions from our ultra-modern data centers, backed by immaculate technical support from highly skilled and friendly professionals. Our email server hosting experts customize enterprise-grade email solutions as to meet every needs of your business, thus augmenting your business profitability. Our support team works tirelessly to ensure you never face a technical glitch.
Frequently Asked Questions