Go4hosting VMware – your digital transformation starts here
It's time to rethink your network
Key Deliverables
Cloud Modernization
Apps built on our cloud will modernize all existing APIs, and operate your workload more smoothly across your infrastructure.
Virtual Networking
Connect apps and secure your VMs; redirect all communications through a unified gateway for seamless virtual networking
Multi-layered
Manage and govern cloud-native apps and seamlessly move them between various layers: private, public and hybrid.
Sandboxed Security
Utilize control points and unlock newer levels of control tokens while staying protected under the VM bubble.
Multi-layered
Manage and govern cloud-native apps and seamlessly move them between various layers: private, public and hybrid.
Sandboxed Security
Utilize control points and unlock newer levels of control tokens while staying protected under the VM bubble.
Light-like speed. Unprecedented Performance.
The Go4hosting advantage
It is not who we are underneath but what we do that defines us
Near-zero server sprawl

1

We disseminate resources in such a way that your workloads are uniformly distributed throughout our VM clusters, with near-zero sprawl.

Free abstraction layers

2

With our VMware Cloud, you can create abstraction layers over the hardware and split one system into constituent systems, utilizing each as a separate computer for specific workloads.

Unified Management Dashboard

3

A single management dashboard enables you to govern, manage and track all your VMs from a single window.

Test before you commit

4

Run free trial of our service and get firsthand experience of our service level. If you choose to opt-out yet, we'd be happy we got to serve you.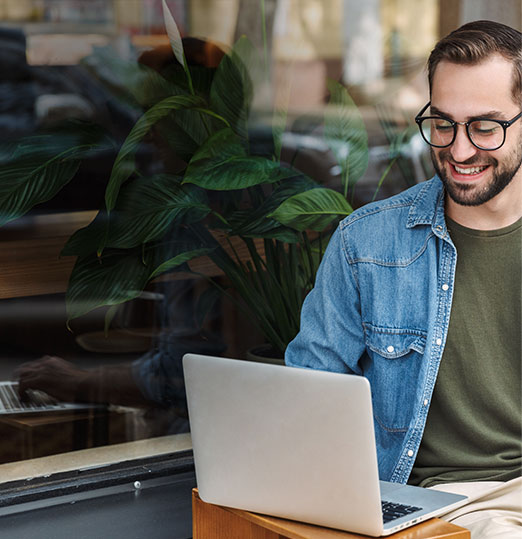 Launch your cloud account in minutes
Get started now.
Already have an account? Login
Benefits of VMware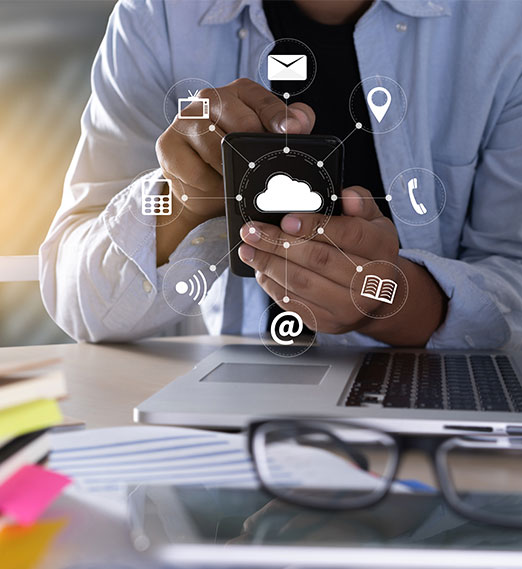 With VMware, you can accelerate GPUs for faster performance on your existing graphics, with support for shared folders, especially between the host and the guest OS.
VMware's desktop virtualization model virtualizes desktop OS on a server, enabling you to run multiple OS instances on a single VM.
Allows you to govern large-scale VM deployments across your cloud environment, regardless of the cluster size.
Maximizes your server usage and cuts down the sprawl rate by deploying adequate clusters in free spaces.
Enhances availability by localizing system threats and preventing break-ins.
DRS (distributed resource scheduling) balances out workloads between different hypervisors while maintaining hardware-level isolation.
Migrate to VMware Cloud For Excellent Performance
The VMware Cloud is a unified cloud offering that delivers secure, innovative and scalable services which permit businesses to flawlessly extend their market share.
VMware is based on the vSphere environments that run on next-generation Amazon EC2 (Elastic Compute Cloud) infrastructure. It is a great option for operations and IT infrastructure of enterprises that are planning to migrate on-premises vSphere workloads to the public cloud as well as extend the capacities of data center and simplify, modernize and optimize disaster recovery services. The VMware Cloud is sold, delivered as well as supported worldwide through VMware with availability in numerous AWS Regions, namely US East (N. Virginia), US West (Oregon), Europe (Frankfurt), Europe (London) and Asia Pacific (Sydney). With every new release, the VMware Cloud expand to more global regions.
The VMware Cloud brings diverse and rich innovations to organizational applications that are running on the compute, network and virtualization platforms of VMware. This permits organizations to instantly and easily add the latest innovations to their enterprise applications through natively assimilating AWS infrastructure as well as platform capabilities like Amazon SQS (Simple Queue Service), AWS Lambda, Flexible Load Balancing, Amazon S3, Amazon Redshift, Amazon RDS, Amazon Kinesis and Amazon DynamoDB.
Benefits of VMware Cloud
Increased Innovation
The VMware workloads that are running on AWS Cloud have access to diverse AWS services such as analytics, database, compute, IoT, security, Artificial Intelligence/Machine Learning, application services, resource implementation, mobile platforms and more. The latency-sensitive apps that are hosted in VMware can directly access the databases on Dynamo, Redshift or Aurora for petabyte-level data analysis, and gain secure and direct access to low-cost objects like S3 buckets as well as API functions.
Easy Operations
With VMware Cloud, businesses can simplify their hybrid IT operations by utilizing similar VMware Cloud technologies like vSAN, NSX, vCenter Server and vSphere across the AWS Cloud and on-premises data centers. In addition, they can keep the same data storage, lifecycle policies and VMware provisioning. This means they can efficiently move the applications between AWS and on-premises environments without the need to buy hardware, modify operations or rewrite applications.
Minimum Costs
VMware Cloud permits organizations to improve the operating costs with a seamless and consistent hybrid IT setting. No custom hardware is deployed in the on-premises environment and there is no requirement of modifying or rewriting applications for the hybrid cloud. The policy and management tools of VMware across VMware Cloud and on-premises can be used, delivering a unified, consistent experience. These capabilities help in leveraging all existing investments as well as save money and eliminate risk, as well as lower costs and complexity of migrating to the hybrid cloud.
Improved Availability
VMware Cloud helps in accelerating access based on vSphere workloads' migration to scalable and highly-available AWS Cloud. This service permits the VMware workloads to run straight on Amazon EC2 bare metal infrastructure, based on the Nitro system as well as provisions in isolated and single-tenant Amazon VPC configuration. It permits organizations to avail the benefits of availability, scalability, security and worldwide reach of AWS Cloud.
Usage Cases
Quicken Cloud Migration
Through sharing common VMware cloud infra technology platform across AWS Cloud and on-premises data centers, businesses can utilize the VMware Cloud to accelerate and simplify migration of essential production workloads to AWS Cloud at a large scale with no need of re-architecting or converting any of the workloads. It permits seamless bi-directional app migration by utilizing vSphere vMotion between AWS Cloud and on-premises data center.
Provide Disaster Recovery as Service
VMware Cloud permits organizations to accelerate, simplify as well as modernize their current disaster recovery services via enhancing existing DR solutions based on VMware with AWS DRaaS (Disaster Recovery as a Service) abilities. By unifying proven and trusted VMware Disaster Recovery technologies like VMware SRM (Site Recovery Manager) as well as vSphere replication along with massive availability, scalability, cost and speed benefits of AWS cloud, businesses can take advantage of operational simplification, cost reduction and quick protection time for DR testing and disaster recovery.
Extend Data Center
Through VMware Cloud, companies can leverage massive global presence and scalability to seamlessly, cost-effectively and instantly meet their requirements from data centers as well as regional IT needs for footprint expansion. With the consistent cloud infra platform created on the VMware Cloud, the highly secure AWS Direct Connect private network and Amazon EC2 bare metal infra, businesses can confidently and efficiently extend the performance of their on-premises data centers in order to meet and exceed growth and expansion targets!
Know More about VMware Cloud with go4hosting.com; Start Today!
Vmware On Cloud – Need a Customized Solution?
At Go4hosting, customer satisfaction comes first. We are always at our toes to help our clients find the right solution for their business. Go4hosting offers a wide range of solutions including dedicated, VPS, Shared and Cloud Hosting. Backed by 99.95% uptime assurance and complimentary SSL, we are the no. 1 provider of Colocation & Email Hosting Services.
Couldn't find a service relevant to your business? No worries, we'll make one for you. Our representatives are 24/7/365 available for your help. You can reach out to us regarding anything in the domain of Hosting, Cloud, Email & Colocation.
Frequently Asked Questions