Blazingly fast, surprisingly convenient
Windows hosting that's almost twice as convenient and offers upto 3X more control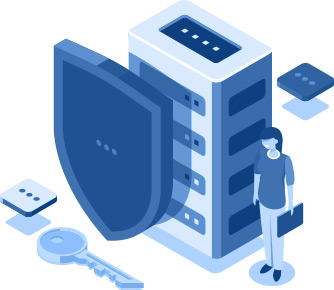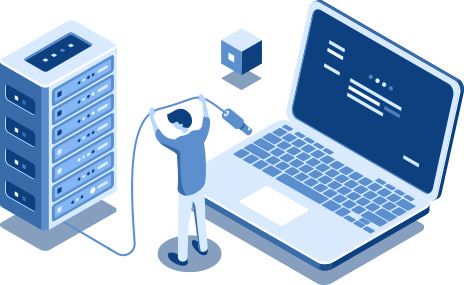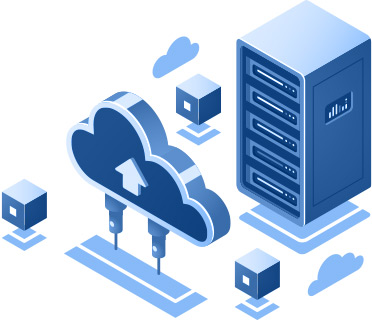 Benefits of Using Go4Hosting's Windows Hosting
Easy Installation
You can simply install and utilize the latest and trendiest ASP.NET & PHP programs like Nopcommerce, WordPress, and more with just a single click!
Get 10 day's free trial
To help you get satisfactory services, we offer you 10 day free trial period. And you can sign up only for the services you are completely satisfied with.
Cloud Windows Hosting Technology
All of your data is kept in High-Performance Cloud Storage, which provides the speed and dependability you want.
24/7 Round-the-clock-Support
We are here for you 24/7, including holidays to ensure you can reach us anytime you want.

What's Included in Our Windows Web Hosting Plans?
We provide the most important features to make your cheap Windows web hosting experience the best it can be. With these top-of-the-line capabilities, you can easily host your ASP.NET, MS SQL, and PHP apps.
Plesk Control Panel
Use the Plesk management panel that comes with our hosting account to administer your Windows hosting account with ease. This Plesk panel allows you to control your website, domain, emails, and databases.
Solid State Disk (SSD)
When you host your website on the MilesWeb server, you may expect improved website performance. Our powerful SSD-based servers will host your whole website, ensuring lightning-fast performance.
Installer with a Single Click
With only one click, you can install applications. By downloading and installing such programs on the server, you may save a lot of time and work. WordPress, Joomla, Magento, and more than 400 more programs may be deployed quickly and easily.
Email Encryption
Emails may be accessed securely from any online browser on a Windows, Mac, or mobile device. For sending and receiving emails, we support the POP3/ IMAP/ SMTP protocols.
Databases and Programming
Our Windows shared hosting plans include ASP/ASP.NET 3.5 and 4.6, PHP, SSICurl, GD Library, MVC, AJAX, MySQL, and MS SQL 2012 Express.
Setup Your Account Right Away
We'll set up your cheap Windows hosting account as soon as your sign-up is processed. You don't have to wait for hours to start your internet company.
Immersive & Seamless Windows Experience
For digital growth
Easier Convenient Better
Easier20+ Technicians
Convenient Tier-III Data Center
Better 5+ License options
Revamp your business and add to it some resilience, convenience and flexibility.
Host on an intuitive, affordable and highly-modified Windows platforms
Fully IntuitiveWindows' state-of-the-art GUI is fully intuitive and allows advanced functions in a matter of clicks.

Scale in a goAdvanced scale anticipation helps you foresee when you'll need to scale your entrepreneurial resources.

Migrate with EaseAn Intuitive control panel will seamlessly migrate all your apps and data from origin servers to target VMs.

Embed your appsNo existential conflicts shall arise among existing apps even when you update your server OS installations.

Single DashboardNo more uselessly typing long command lines when functions can be launched from a single dashboard with recognizable icons.

Always Under controlYou're always at control and no matter what, nothing taking place on your system shall take place without your permission.
Why Go4hosting?
Numerous organizations prefer cheap hosting on Windows because it's convenient, intuitive and managed, has lesser control touchpoints, and needs little to no support. We'll maximize your Windows investment by helping you leverage those functions that had been, until now, left unused.
Tier-III, ISO compliant Our datacenters comply with all major guidelines to offer an immersive hosting experience on Windows.

Zero-hidden costs What you see on the screen is what you pay. There are no hidden charges, service fee or set up compensations.

Zero spam callsOur executives never call you unless we find an issue on your Windows server that needs your intervention.

Sets up instantlyOur Windows servers set up in a moment configures in seconds and takes less than a minute to become deployment-ready.

Support on all issuesSupport is covered on all issues related to our Windows servers and associated applications, no matter how trivial or challenging.

Cost-optimizedWe deliver cost-optimized solutions at discounted prices, offered at up to 25% lesser price than our peers.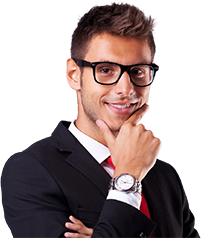 Not quite sure
what's the best fit for your business needs?
Frequently Asked Questions About Hosting on Windows