Power and Accessibility. Launch Cloud with Linux
We've brought the best of both worlds with Linux and Cloud computing
Flexibility & Scalability
Flexibility & Scalability offer on-demand scalability to accommodate fluctuating needs of businesses, so no matter what, you can scale resources up and down to continue realizing on your business goals.
Backups
Easily schedule your backup plan with Go4hosting and automate creation of backup and restore points. The automated backups can be scheduled to weekly, monthly or even daily basis.
Potent API
Cloud APIs such as – SaaS, PaaS or IaaS are very powerful through which functionality of web control panel can be accessed quite efficiently.
Availability
Cloud environment ensures optimum availability, since failure of any of the virtual server instances doesn't impact the continuity of website.
Resource Management
This wonderful feature of Cloud leverages you to manage resources. You can also monitor and allocate additional resources effortlessly.
Features You Get From Our Linux Cloud Servers Hosting
A list of other features that you get from Go4hosting that you'll find nowhere
SSAE 16 Complaint state-of-the-art data centers

Highly scalable disk space and other IT resources

Intel's most advanced processors & RAM

Supports IPv6 network protocol, 32 IPv4 IPs

User friendly control panels (Parallel Plesk / cPanel)

System monitoring, management, security patching, and anti-virus control

Enhanced physical, network security

24 x 7 x 365 Server monitoring, management, maintenance

24 x 7 x 365 Linux Cloud support

Uninterrupted power supply, Network, Cooling systems

Cost-effective solutions with transparent billing structure

Enterprise-grade HVAC systems
Our Approach
Know your OS

1

We'll help you figure out the Linux OS that you'd need. We'll put forth a number of options and match your use case with each of the Linux distro to figure the one that would suit you the best.

Know your cloud

2

Next, in a series of discussion, our cloud architect will help you find the right cloud configuration for you.

Test Apps

3

Once we've decided and assembled components, we'd ask you to run your apps and see to it that your expectations and performance deliverables are met.

Mock Live

4

All your apps are then deployed on real-live environ that mimic real-world ecosystems.

Live

5

The final go-live is then initiated and your website is moved to our hosting ecosphere. Post this, only maintenance and optimization or if required, upgrades, are done on the server.
Other services that might be of your interest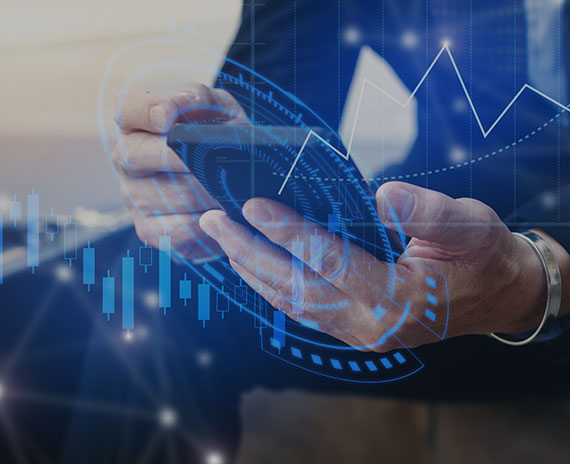 VMware
launch unlimited virtual machines on your cloud server with Go4hosting's VMware.
Backup service
automate backing up of your data and have a backup kick in during urgencies
DDoS
avert denial of service attacks aimed at your website with advanced DDoS management service from Go4hosting
Linux Cloud Server Hosting: An Overview
Cloud is the most advanced and popular computing technology based on virtual servers pulling allocated resources from expanded network of physical servers. Scalability is the greatest feature it can offer, depending on the needs of the business. This hosting framework is fundamentally build on the principles of shared storage and processing. In other words, Cloud computing environment is developed by interconnecting multiple web servers through a complex and expanded network, with a view to provide required computing capabilities. Cheap Linux cloud hosting is said to be one of the most suited for businesses which get a lot of internet traffic or enterprises who have a wide range of online customers.
In fact, Windows is the most popular operating system worldwide considering PCs or Laptops, but in hosting industry Linux is the hottest with majority of businesses rely on this hosting framework. Linux cloud hosting is also commonly referred to as Shared hosting, and is compatible with MySQL and PHP. It supports websites based on WordPress, Python, Perl,, Zen Cart, and phpBB scripting language.
The underlying fact of the Cheap Linux Cloud Server hosting is that it's most cost-efficient and open-source with same level of proficiency.
Linux Cloud Server Hosting Helps Your Business Excel
Go4hosting is a pioneer in Cloud computing. Clients across the domain trust us for storing their business sensitive data, and hosting their websites for one obvious reason that we have most advanced, best-in-class data center infrastructure. Our reputation is justified not that we have several awards under our belt, but because we value our customers with great business ethics. With cutting-edge technology, we thrive to serve our customers the way that would greatly boost their business throughput.
Headquartered in Noida, and with offices spanning 15 cities in India and some more in the US and UK, we are now almost two decades old. Our finely-tweaked data centers offer a range of services from Shared hosting to VPS, from Cheap Dedicated Server hosting to Cheap Cloud Server hosting to Colocation. Our cheap Linux Cloud Server hosting plans come with a suite of features that help businesses to grow optimum scalability, and to manage themselves in the most efficient manner.
Now, approach blogging or website ownership in a more professional way. So if you are looking for cheap Linux cloud hosting, check our packages precisely designed keeping in mind all your additional requirements.

Finally made your mind to move on a Linux Cloud Server? Great! You're absolutely at the right place.
Please call us at 1-888-288-3570 (toll-free) to know which of our Linux Cloud Server hosting plan can be most suitable for your business.