Linux VPS that fits all needs and budgets
Linux is an open-source, free-to-use operating system with customizable source code, allowing users to gain more control and flexibility on their host. In the hosting space, Linux has a huge edge since it's free and, in a way, more secure than other OS available in the market. The only downside, however, is manageability and efforts needed to keep a Linux server running, which oftentimes, translates into huge spendings. Go4hosting's Linux server hosting is configured, keeping customer pain points in mind. We strive to make Linux VPS hosting cheap and affordable to those who would otherwise be stuck with inferior hosting plans.
Versatile

Our Linux VPS servers are compatible with all website and mobile app development frameworks and database management systems such as MySQL. Moreover, it supports WordPress, Perl, Python, Zen Cart, and phpBB scripting languages.

Optimum Availability

We rely on the best technologies to ensure the optimum availability of your website. We have incorporated Intel® Xeon® E5 processors and upgradable RAM to evade even the slightest possibility of incurring downtime on your network.

Ultra-Modern Data Centers

Equipped with the most advanced technologies, Go4hosting's data centers are highly resilient and under 24/7 video surveillance to ensure the safety and security of your data.

Carrier Neutrality

We never force you to a service/top-up you aren't interested in, which is why we've remained carrier-neutral over two decades. We let you choose which ISPs you want your service delivered over.
Key Differentiators of Linux VPS Hosting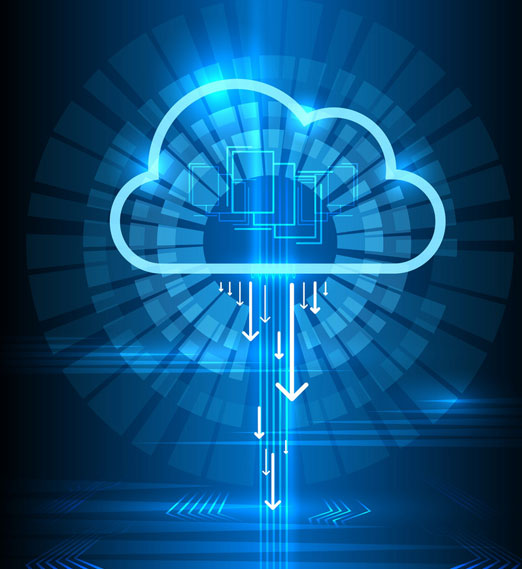 Experience an exquisite blend of Linux dedicated servers virtually running a shared environment
Free setup
15+ Templates
Full root/SSH access
Multiple RAID options
Unique/Dedicated IPs
No Domain Capping
24/7 Support
Up to 16 cores of CPU
Entirely Managed
Linux VPS Server Hosting: An Overview
Linux VPS Server hosting is a powerful hosting solution at an affordable price. Unquestionably, Windows is the most popular OS worldwide, but Linux has a huge edge in the hosting space because it's open-source and free. The fame of Linux also lies in the level of compatibility it offers. It is compatible with MySQL and PHP and supports WordPress, Perl, Python, Zen Cart, and phpBB scripting languages.
A VPS Server is an exquisite blend of a dedicated and shared server that offers some of the great features of both frameworks. In a VPS environment, a physical server is sliced into several virtual servers, each acting as a dedicated server for the website hosted. The magnificent benefits of VPS hosting and the affordability of Linux make Linux VPS hosting one of the most short-after hosting frameworks.
Why Switch to Linux VPS Server?
One of the critical reasons you must move to a Linux VPS hosting is its cost-efficiency compared to Windows VPS. Another reason can be the level of scalability it offers. A shared hosting plan provides meager resources, which may not be sufficient for your business with a high traffic volume. Memory, in particular, offered under a shared hosting framework is very moderate, which may not accommodate the MySQL database.
Switch to a Cheaper and Better Virtual Private Server
Tune in to the latest, fastest, and cheapest Linux VPS with go4hosting. Move from your existing shared hosts to a private host and experience raw power. Shared hosts provide meager resources that are often insufficient, especially when a website has a traffic surge.
It's' the Right Time to Switch Over to a Linux VPS Hosting
The best time to move from shared hosts is when resources on your website start running short due to a traffic surge. You may alternatively upgrade to a Linux VPS while launching resource-intensive apps that may not run just as well on a shared platform.
How to Migrate to Linux VPS Server?
Are you planning to move to Linux VPS hosting? Select from our exquisite range of cheap Linux VPS designed to cater to every need. We have crafted our plans to fit all our clients while allowing you to customize things from your end. Once you have configured an account and made the payment, our team of experts will get in touch with you. go4hosting's experts will guide you from then onwards. Together, we will work out a migration plan so that your website's traffic is least affected.
You can choose a live or dormant data migration to our robust private servers. Live migration will not skew user experience on your website. Although there can be some downtime, it will not ruin the on-site experience. The other way is to migrate data by switching off connections to the underpinning server. In this method, your website will be out of service temporarily, but migration will only last for a while. Your website will shortly be up and running again.
After the entire data has been migrated successfully, we will quickly examine whether any file has fragmented or got corrupted while moving. Having ensured the data has not been damaged, we will begin mapping your domain IP to that of our Linux VPS and simultaneously disconnect and link your domain to our server.
You can then start relishing the Go4hosting advantage.
Why Choose Linux VPS Hosting from Go4hosting?
Go4hosting is a leading hosting services provider popularly known for its impeccable services delivered to over 10,000 clients nationwide. Our mission is to enhance our client's business through unmatched hosting solutions while reducing operational costs.
Since the Company was incorporated in 2000, it has grown steadily, with a pool of satisfied customers. We provide an array of services like Linux VPS Server hosting, Dedicated Server hosting, Cloud computing, shared hosting, and colocation.
Choose Peace of Mind. Move to go4hosting Linux VPS Hosting
At go4hosting, we have designed multiple Linux VPS hosting plans keeping in mind our customers' specific and personalized requirements. But we understand when customers get overwhelmed with the availability of so many options. To deal with such overwhelming confusion, we have listed the factors that must be considered before choosing the right plan for your website and applications. So before you buy a private server going through all these factors is a must.
You might find a cheaper Linux VPS host elsewhere, but going with the lower Linux VPS hosting price is not always cost-effective. It's more important to consider whether all the features and specifications are covered within your plan.
Let's go through all the technical specifications one by one.
CPU– A Linux VPS server is a more lightweight hosting platform than a regular system. As the servers are made to run on virtual CPUs, different processes call for the need for different CPU execution loads. For example, a web server needs more CPU space, while a chatbox service requires better CPU performance. Hence, choosing the right CPU for your business needs is very important.
RAM– Next to the CPU, RAM is the second most important technical specification when choosing any Linux virtual private hosting. It all comes to your website traffic. If your website receives traffic of 2000-2500 visitors daily, then you won't require more than 2GB RAM. Heavy sites dealing with gaming or live chatting features will crash when they are forced to run on such a low RAM hosting plan. All the processes will slow down eventually, so you need a plan with more GB RAM. For this, you have to be very precise when it comes to RAM requirements for your Linux VPS hosting.
Disk Space– Disk Space is directly proportional to the amount of data your website holds or your application handles. It also includes the data your customers will bring in that must be protected. For example, your personal blogs might not require much disk space. But if we are talking about an ecommerce website dealing with its own and its customers' data, it cannot be handled with low disk space. They will require disk space in thousands and even more. So this makes disk space also an equally important factor when you buy a Linux VPS hosting.
Bandwidth– Bandwidth is a very commonly ignored factor by most Linux VPS hosting buyers. But you would be surprised to know the role bandwidth plays in the success of your website. When talking about bandwidth, we indirectly talk about the number of active users or visitors on your website. For a website that does not accept many visitors a day, then 300-400 GB is more than enough. But bandwidth is a bigger concern for a website that receives unexpected visitors a day. Such websites are loaded with media-heavy web pages, due to which the chances of crashing increase substantially.
Check for Application Scalability– Though a dedicated server provides enough of the resources, there can be times when you need even more. Ensure that the dedicated hosting price you are giving is worth it, as sometimes the required amount of resources is not delivered as per the contract.
Supercharge Your Website with Linux VPS Hosting Today!
Unlock the power of Linux VPS Hosting and elevate your website to new heights. Experience unparalleled performance, seamless scalability, enhanced security, complete control, and expert support with our reliable hosting solution. Join thousands of satisfied customers who have already discovered the benefits of Linux VPS Hosting. Get started today and provide your visitors with a browsing experience they won't forget!