Cloud-Based VPS Hosting For All Types of Online Actions
Key Deliverables
Harness the digital wave with our VPS
Test Platforms
Go4hosting lets you quickly spin up VPS from anywhere and test how your apps respond to different tests. You can then run tests and ensure your apps are bug-free before the final deployment.
Unlimited Domains
Our hypervisors (Type I) create a fully sandboxed environment that can host multiple sites at once without impacting individual response time of each site. Multi-protocol label switching ensures your network can manage traffic without downtime
Online retail and e-Commerce
Go4hosting's app servers come pre-installed with OpenCart, Magento or any other e-Commerce framework of your choice. This gives you a readymade platform where you can start coding your next e-commerce website.
Database management
Easily move your files between legacy systems and an online database with MySQL-VPS, especially provisioned by our experts to facilitate DB management. Each DB also comes with admin, super admin and user access to enable various control levels and work distribution.
SMTP Servers
Give your emails a professional makeover with our simple mail transfer protocol (SMTP) VPS and exchange unlimited emails back and forth. Simply setting up an SMTP will enable you to use our existing VPS as an email server.
CRM and ERP compatible
Our servers are compatible with a plethora of tools including CRM/ERP, helping you engage your customers and build healthier relationships. Our high-end datacenters ensure that these apps work as fine on our VPS as they do on dedicated servers from other hosts.
2x, 4x, 6x, and 8x (dual-8x) CPUs
Launch your business apps on compatible CPUs, with up to 32 cores and twice more threads, configured with latest-gen XEON chips.
Low latency MPLS connection
Multiprotocol label switching (MPLS) on our network enables faster data forwarding and increase transfer speed, enhancing user experience.
Faster reboots and sleeps
NVMe SSDs read/write up to 2x faster than hard drives and allow for faster reboot and patching, should you need one.
Malware and spyware protected
All network nodes and VPS entry points are safeguarded by Firewall, and anti-spyware programs, and all connections on our VPS are two-way encrypted.
Strike the right balance between Control and Convenience
Choose between three management levels
Fully Managed We'll manage everything and anything on your server including patches, updates, maintenance, and to some extent application deployment

Semi-Managed We'll take full responsibility of anything in the backend, but the front end is yours to manage

Basic Managed You will have maximum control and we'd only do enough to get the lights on and your applications running.
OS Supported
Windows

Convenient computing.

Windows 2012 STD x64

Windows 2016 STD x64

Windows Server 2008 R2

Windows 10 Enterprise x64

Windows Server R2 STD x32

Linux

Open-source and control-oriented.

CentOS, Red Hat, RHEL

ClearOS

Ubuntu, Debian

Fedora, openSUSE

Arch Linux, Elastix…and more
Didn't see a suitable solution?
We are entirely customizable. Chat with us to quickly set up things the way you want.
Get, Set, Launch.
No hidden costs

1

No setup charges, zero security fee, and nil upfront payments.

Unified cPanel

2

Host multiple websites with one cPanel for all your actions online.

Dual Firewall

3

Our firewalls reinforce network at both entry and exit points.

Switch plans

4

Slide between subscriptions and VPS plans anytime you like.

Fully Bare metal

5

Go4hosting's VPS are actual bare metals, like dedicated servers.

20+ distros

6

We support 20+ distributions including SUSE, RHEL, Debian, and Fedora.
Why Virtual Private Servers?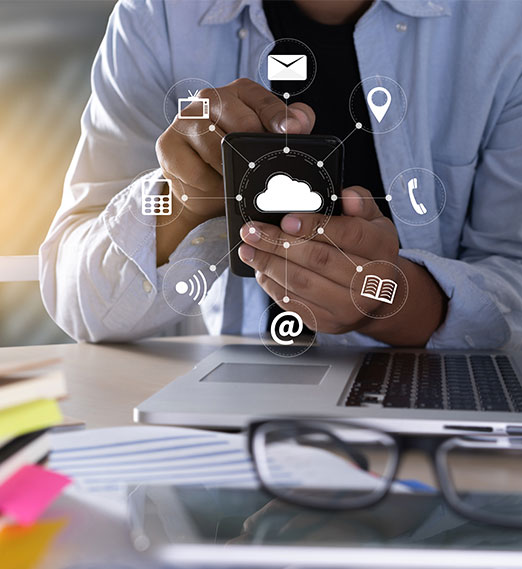 VPS provide a right mix of benefits of cloud and dedicated servers
Slashes down hardware - VPSes are entirely virtual, provisioned in a remote environment involving no upfront, and thus slash down your hardware upfront by up to 70%.
Single-tenant only - Each virtual segment on a virtual server, idle or running, has committed resources meant for you and you only.
Hadoop/Mongo/SQL - VPS workstations support database management apps just as diverse as dedicated systems.
Frequently Asked Questions