Why to choose VPS Hosting?
VPS or Virtual Private Server is a great web hosting solution for those who seek better performance, reliability, and security from their web properties while keeping the cost low. Know more about why to choose VPS?
Key Deliverables of VPS Hosting India
Harness the digital wave with our VPS Hosting Services
Test Platforms
Go4hosting lets you quickly spin up VPS from anywhere and test how your apps respond to different tests. You can then run tests and ensure your apps are bug-free before the final deployment.
Unlimited Domains
Our hypervisors (Type I) create a fully sandboxed environment that can host multiple sites at once without impacting individual response time of each site. Multi-protocol label switching ensures your network can manage traffic without downtime
Online retail and e-Commerce
Go4hosting's app servers come pre-installed with OpenCart, Magento or any other e-Commerce framework of your choice. This gives you a readymade platform where you can start coding your next e-commerce website.
Database management
Easily move your files between legacy systems and an online database with MySQL-VPS, especially provisioned by our experts to facilitate DB management. Each DB also comes with admin, super admin and user access to enable various control levels and work distribution.
SMTP Servers
Give your emails a professional makeover with our simple mail transfer protocol (SMTP) VPS and exchange unlimited emails back and forth. Simply setting up an SMTP will enable you to use our existing VPS as an email server.
CRM and ERP compatible
Our servers are compatible with a plethora of tools including CRM/ERP, helping you engage your customers and build healthier relationships. Our high-end datacenters ensure that these apps work as fine on our VPS as they do on dedicated servers from other hosts.
2x, 4x, 6x, and 8x (dual-8x) CPUs
Launch your business apps on compatible CPUs, with up to 32 cores and twice more threads, configured with latest-gen XEON chips.
Low latency MPLS connection
Multiprotocol label switching (MPLS) on our network enables faster data forwarding and increase transfer speed, enhancing user experience.
Faster reboots and sleeps
NVMe SSDs read/write up to 2x faster than hard drives and allow for faster reboot and patching, should you need one.
Malware and spyware protected
All network nodes and VPS entry points are safeguarded by Firewall, and anti-spyware programs, and all connections on our VPS are two-way encrypted.
Strike the right balance between Control and Convenience
Choose between three management levels of VPS Hosting Services
Fully Managed VPSWe'll manage everything and anything on your server including patches, updates, maintenance, and to some extent application deployment

Semi-Managed VPS We'll take full responsibility of anything in the backend, but the front end is yours to manage

Basic Managed VPSYou will have maximum control and we'd only do enough to get the lights on and your applications running.
OS Supported
Windows

Convenient computing.

Windows 2012 STD x64

Windows 2016 STD x64

Windows Server 2008 R2

Windows 10 Enterprise x64

Windows Server R2 STD x32

Linux

Open-source and control-oriented.

CentOS, Red Hat, RHEL

ClearOS

Ubuntu, Debian

Fedora, openSUSE

Arch Linux, Elastix…and more
Didn't see a suitable solution?
We are entirely customizable. Chat with us to quickly set up things the way you want.
Get, Set, Launch.
No hidden costs

1

No setup charges, zero security fee, and nil upfront payments.

Unified cPanel

2

Host multiple websites with one cPanel for all your actions online.

Dual Firewall

3

Our firewalls reinforce network at both entry and exit points.

Switch plans

4

Slide between subscriptions and VPS plans anytime you like.

Fully Bare metal

5

Go4hosting's VPS are actual bare metals, like dedicated servers.

20+ distros

6

We support 20+ distributions including SUSE, RHEL, Debian, and Fedora.
Why Virtual Private Servers?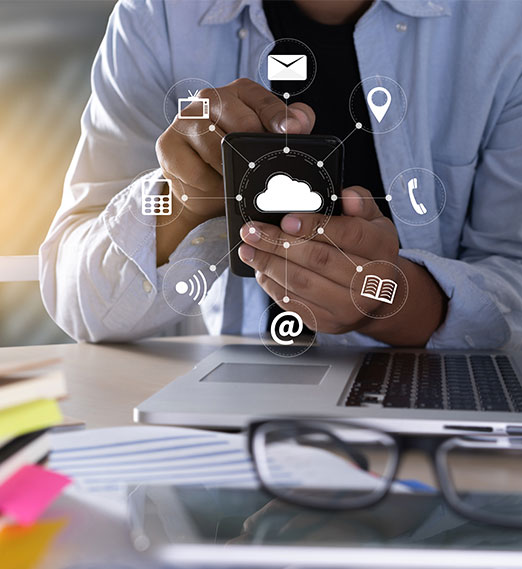 VPS provide a right mix of benefits of cloud and dedicated servers
Slashes down hardware - VPSes are entirely virtual, provisioned in a remote environment involving no upfront, and thus slash down your hardware upfront by up to 70%.
Single-tenant only - Each virtual segment on a virtual server, idle or running, has committed resources meant for you and you only.
Hadoop/Mongo/SQL - VPS workstations support database management apps just as diverse as dedicated systems.
VPS Hosting: A Cost-effective Solution for Businesses
Cheap Virtual Private servers are the ultimate resort for businesses running in a shoe-string budget. No matter how alluring the prices may look, hosting VPS from cheap hosts could trigger a series of troubles for your business. That's why, at Go4hosting, we focus on cost-cutting while emphasizing on retaining the same level of performance on our VPS hosting services.
Affordable VPS servers that drive traffic to your website
As the leading provider of low-cost VPS hosting services in India, we cannot emphasize enough on performance. Our virtual servers have been built keeping high-uptime characteristics in mind. With Go4hosting, you will experience a significant enhancement of your website's speed metrics.
Deploying Top-notch VPS Hosting Solutions in India
Go4hosting has been procuring robust, cheap VPS Hosting in India. With an experience of over two decades, we have tuned ourselves to the business's intricacies. We have a pool of highly-trained, enthusiastic professionals to configure austere, state-of-the-art private servers for our clients.
Combining the best of two technologies with Cheap VPS Hosting India
VPS – virtual private servers – combine the better of two technologies: Cheap dedicated hosting and shared hosting into one. The ideology underlying VPS India is to provision dedicated resource while keeping the cost-effective nature of dedicated hosting.
VPS or Virtual Private Server hosting has been renowned for being one of the best ways to reduce IT expenses, while maximizing operational efficiency with higher levels of security, privacy and control. Cheap VPS Server hosting offers a dedicated part of the server hard drive consisting CPU and memory resources to customers. This hosting model is actually an impeccable fusion of two hosting frameworks – dedicated and shared. The host takes the responsibility of managing server, offloading complex and routine infrastructure management, under this hosting arrangement giving a complete peace of mind to the clients. This model is further classified into two sub-division, namely – Cheap Managed VPS hosting and Cheap Unmanaged VPS hosting, with later being a VPS Server hosting option.
Go4hosting's Affordable VPS Hosting
Twice the performance, half the price
Performance is our number one priority, no matter what; and we aim to deliver that at the lowest possible price. Inexpensive servers had not been more robust.
Complimentary SSL
Securely transfer files with secure file transfer protocols. With SSL, your website is less likely to come under an attack and you would also do better in search results.
Performance-oriented compliances
We are ISO compliant, CMMI level V Company. We have been certified with latest security and service-level compliances, so your data is safe with us
Dedicated Account manager
Even with the cheapest VPS hosting plan, we offer dedicated account manager. The a/c manager shall be your point of contact for every problem related to your server or service.
Know How Go4hosting's inexpensive Low Cost VPS hosting can boost Your Business
Go4hosting is an award-winning company that has set several benchmarks delivering inexpensive hosting services to clients across the globe. We started offering cheap VPS hosting solutions in India, and gradually expanded business over the globe. When we started, the market was small and margins smaller. With its impeccable reputation, delivering cheap VPS hosting, Go4hosting has immensely enhanced hosting experience. We thrive to serve our valued customers adhering to the state-of-the-art technologies. For this, we have tied-up with market leaders – VMware and OnApp.
Operational since 2000, Go4hosting offers a host of services that meet the business requirements of clients located at different geographical areas. Our tailor-made VPS server hosting plans have a host of benefits that leverage businesses to grow, and to handle ongoing as well as the futuristic requirements of the businesses.
Having clients across the sectors spanning from IT, banking, aviation, manufacturing, education and supply chain have helped us to understand the intricacies and needs of diverse businesses. This precise insight has immensely enabled us delivering even more customized and VPS hosting plans to our clients.
Businesses that require more control and higher level of security due to the strict regulatory compliance, or businesses requiring VPS hosting, Go4hosting has everything to offer its valued clients.
Performance VPS Hosting Now Made Affordable
Vanquishing the technical roadblocks that crop up in the process of establishing an excellent IT system becomes much easier when the highly capable experts at Go4Hosting are on your side. Setting up a Virtual Private Server makes your system resilient, adaptive and secure.
Go4Hosting designs the exactly right system configuration that will elevate your business into a stratospheric realm of success. There are numerous factors that have to be kept in mind during the design process, while also taking into account the various tolerance levels of performance of hardware. Virtual Private Server Hosting is a modern approach that is more than sufficient to address the requirements of businesses of every size. There are features and benefits of Virtual Private Server hosting India that enable ambitious entrepreneurs to respond quickly to business opportunities as and when they present themselves. In the digitally driven era that surrounds us today, it is of vital importance to have such a capability built into the IT systems!
Go4Hosting is at the leading edge in digital versatility. Over the years we have garnered attention with our cheap VPS hosting India. We show ingenuity in every aspect of technology, applying it in the best iteration that streamlines your business processes!
Advantages of Go4hosting VPS Hosting
The greatest advantage you get with Go4hosting is our unfailing commitment to contributing to the bottom line of our clients, making real, measurable positive differences in their economic parameters. When you come on board as our client, we pull out all the stops to boost your business!
Cheapest VPS Hosting: Go4hosting has come up through the ranks in the IT industry by building a solid repertoire of services aimed at being of ultimate help to our clients. At the basis of each inclusion in our list of services is cost savings, both for our client as well as ourselves. Knowing the reality of the technological services sector, there is a lot of thought that we put into designing our plans and solutions so that they are useful in more ways than one when put into operation.
Ability to Concentrate Fully on Business Goals: You know more about your business than anyone else, which is why you can leave the efficient handling of your Virtual Private Server in the capable hands of Go4hosting. Our Virtual Private Server hosting solutions leave you free to focus fully on the people and places that will help you elevate and expand your business. There are several automations and redundancies built in to our Virtual Private Server hosting systems so that your time is put to excellent use.
Scalability, Flexibility & Expandability in All Directions: Resources like processor time, memory space and network connection bandwidth need to be fairly used, distributed and supplied between business processes running at different capacities. Depending upon the work load on the process, resources used for taking care of that work load need to be provided, which Go4hosting Virtual Private Server hosting is more than capable of handling. This allows for robust responses to varying performance requirements.
What Is The Right Time To Make a VPS Move?
As is the case with many technological leaps that require a bit of faith, Virtual Private Server hosting might take some getting used to, especially for lay men. Clients who have not developed in-house technical teams should definitely opt for Go4hosting Virtual Private Server so that there are no vulnerable parts in their systems, given the high security risks that threaten businesses on a daily basis.
Also, for businesses trying to thrive, cheap VPS Servers are inevitable.
To put it succinctly, any time is a good time to move to cheapest Virtual Private Server hosting. Go4hosting makes it a smooth process to shift from legacy systems that may be taking up space in your office as an on premise solution as well as proving to be a draw on precious resources. Replacing old legacy systems is a sure fire way to speed up your business processes and also expand into newer domains that will open up once you migrate to the Go4hosting Virtual Private Server hosting platform. The rationale behind this is the improvement that follows from adopting Go4hosting Virtual Private Server hosting as the mainstay of your business processes, thus making sure that there is no drop in the technical quality of the end user's experience at any time.
So Light On Pocket, It Makes You Fly…
Go4hosting Range of Cheapest VPS Hosting Services in India
Managed VPS Hosting: We take complete and utter care of all related processes for your Virtual Private Server. You can rest assured that all your technical issues from the largest to the smallest regarding the Virtual Private Server will cease to weigh on your mind with Go4hosting Virtual Private Server Hosting.
Unmanaged VPS Hosting: For clients who have unshakeable faith in the competency of their internal IT team and it capability, we highly respect their admirable resolve and provide all the Virtual Private Server features they require, since the success of our clients is the of prime importance to Go4hosting.
cPanel VPS Hosting: Take full control of the reins of your Virtual Private Server system by enabling the intricate management features that are included in one of the most widely used software package for controlling Virtual Private Server hosting systems as well as other configurations: cPanel.
Plesk VPS Hosting: Accommodating the varied features of control systems into one efficient interface is only one of the many advantages of Plesk, which Go4hosting uses to the fullest extent. Virtual Private Server hosting becomes a cinch with the capabilities of the Plesk panel.
SSD VPS Hosting: Solid State Drives have immaculate persistence of data, low latency in accessing stored data, power consumption efficiency and cost economy, making them one of the most excellent types of hardware that are well suited to support Virtual Private Server hosting solutions.
AWS LightSail: The nearly unlimited power of the cloud becomes available at your fingertips with the seamless integration of the Amazon Web Services LightSail cloud based virtual server into Go4hosting Virtual Private Server hosting systems, adding to their highly advanced functionalities.
Ubuntu VPS Hosting: Operating systems and base platforms make a huge difference in carrying out the processes that make up our clients' offerings to their end users because of their suitability to different applications, and Ubuntu is one of the most liked open source software systems around – we at Go4hosting love it too!
Forex VPS Hosting: The complicated algorithms that make sure that the buying and selling strategy to increase the portfolio value of foreign exchange traders remain as effective as envisioned by its coders are well handled by the Go4hosting Virtual Private Server hosting framework.