Improve the success rate of your email marketing campaign with our enterprise email solutions.
Key Deliverables
Go4hosting's email services offer 5X more control, 2X more features at 40% less price than conventional managed emails.
Anti-Spam & Anti-Virus
Emails are configured with anti-spam protection systems to automatically block all incoming promotions and advertisement mail threads.
Admin/Super-admin Panel
Additional controls can be provided/stripped through a common admin panel and usage stats can be monitored and tracked.
Hybrid Email
Multiple email services can be opted for a single domain, and mails from more than one channels can be redirected to one address.
User-friendly
An intuitive GUI (graphical user interface) lets you get through essential email functions without undergoing training.
ISO 22301
Each datacenter complies with ISO guidelines, and email solutions on our infra maintain an optimal service level.
Why @Futur Mail Enterprise Email?
Get higher lead conversion, enhance customer trust and showcase your credibility as an established business.
Outbound Filter

All outgoing emails are scanned before being sent to the exchange with no noticeable downtime, preventing cluttering of mail servers due to bogus spam emails.

Inbound Filter

Incoming emails are scanned prior to their entry in the exchange and denied access straight away, if identified as spam, helping you keep your inbox clean and work-oriented.

Blacklist Protection

Our advanced blacklist protection prevents your IP from being blacklisted by email servers and ensure communications with safe delivery.

Scalability

Resources on your email can be scaled right when they are about to run short, and scaled down when there's too much for too little work.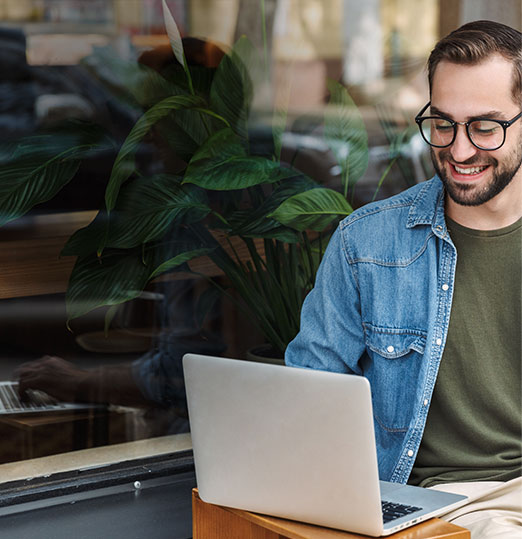 Launch your cloud account in minutes
Get started now.
Already have an account? Login
Get the best Enterprise Email Hosting Solution with us
A purpose-built hosted email solution with spam and virus screening is required if the email is an essential component of your organization in order to guarantee that you never miss a communication.
Go4Hosting provides the most reliable enterprise email hosting service.
Creating email accounts on your domain is possible with email hosting. Email hosting might not be a service provided by your website builder. For your hosting account, you could need additional email storage. If you don't have a website, you could simply require email hosting. As your business expands, you may upgrade with one of our many solutions that will meet your demands.
Businesses all throughout Australia may use the safe email hosting service offered by Go4Hosting. In order to protect access to your stored data, our professionals provide hosting services. We also make sure to employ the most trustworthy and dependable anti-virus and anti-spam filters out there. Users may utilize their unique domain-based email accounts to securely send and receive emails. Our solution manages and secures both incoming and outgoing emails on a separate shared or dedicated mail server. Utilizing our solutions will save you time, money, and the need to hire and manage additional people. You may use the time and resources we return to you to focus on your business.
We'll make sure your emails reach them and aren't flagged as spam. Even better, we'll move your websites, emails, and files for nothing!
Using your preferred Web browser, you may access your email or chats from anywhere at any time.
Whether you're at work, on the road, or at home, you can use a Web browser and the Enterprise Webmail interface to access your email, calendars, contacts, tasks, chats, and notes. The mail server's user interface blends straightforward design aesthetics with all of the features of a desktop client, enabling users to interact and cooperate whenever and wherever there is an Internet connection.
Multi-device accessibility
Having access to your email through a desktop or mobile device's email software or online is important.
With certain email hosting options, you may add an infinite number of email accounts without paying extra. As your business develops, you are free to modify your strategy.
Quickly access CrossBox and our other webmail applications, which are available on any device. Decide which song is to be the default.
Secure POP, IMAP, and SMTP
Access to IMAP, SMTP, and POP3 is provided for free with safe encryption to guarantee the confidentiality of your email communications.
24/7 Technical Support is available to assist at any time!
Go4Hosting is an Australian-owned and -operated business.
India is home to our fantastic customer service staff.
We'll assist you to arrange everything you need!
Frequently asked questions