Encrypted & Protected – Build customer trust with PCI DSS Cloud
Our DSS clouds help build customer trust, and demonstrate your website as a legitimate online business
Boost your business's credibility with Go4hosting's highly-available, secured DSS Cloud
Faster Payments
Payments process faster on our self-hosted gateways than they process in third-party sites. Faster payments translate into a smoother on-site experience and better customer conversion.
SSL-secured
Our SSL and PCI-compliant systems send out and receive data packets as encrypted files, with decryption codes changing dynamically. Without the correct decryption key, the files are but unreadable.
Enhanced SEO
Go4hosting's compliance to PCI-DSS enhances your site's SEO by augmenting performance and authority.
Build Resilient Operations
Following stringent PCI guidelines with our cloud, businesses can build robust infrastructure and resilient operations to maintain business continuity.
Higher success ratio
PCI helps curb attrition on our cloud environ, as higher payments success boasts of higher customer retention index.
Faster Payments
Payments process faster on our self-hosted gateways than they process in third-party sites. Faster payments translate into a smoother on-site experience and better customer conversion.
Built for security
BFSI & PCI-compliant private cloud infrastructure to take your website's security to the next level.
ISO/IEC CompliantWe are ISO 9001, 22301, and IEC compliant since our inception. Our datacentres are TIA-942-B Tier-III compliant with NSIC-CRISIL performance rating of SE 2B, indicating High Performance Capacity.

Robust SecurityWe are PCI DSS 3.2.1 compliant service provider, certified for safeguarding online transactions through selective access control, token allocation, and encryption.

SAP CertifiedGo4hosting is a SAP-Certified Provider of Cloud and Infrastructure Operations, and fulfils all requirements defined within SAP outsourcing operations framework laid down in 35957 (17/02), SAP SE.
Affordable PCI DSS Cloud for your business
Go4hosting's infra is custom-built to tackle industry's most pertinent problem: cost-optimization. We aim to cut down on cost – without compromising on the quality – and provide our customers affordable DSS cloud environment to host their web apps.
Made for all – Go4hosting's PCI Cloud
IT Corporates

Modern businesses rely on Go4hosting's PCI, DSS and other assessments to exhibit their competence in handling customer data effectively and securely.

PCI in Corporates helps store employee and customer credentials in an austere environment.

Online E-commerce

Federal laws have mandated that every ecommerce adhere to PCI standards while storing user-sensitive data.

Online security is must for e-commerce websites and Go4hosting offers you just that with its PCI-DSS compliance.

Burgeoning Startups

The low-cost procurement of our cloud and PCI's relatively high security provides that much needed initial foothold in the market. Clouds with DSS, PCI compliance are better valued than clouds alone.

Our monthly billing cycle allows businesses to keep track of the usage on a month-on-month basis and better manage their expenses.

Multi-nationals

Our cloud's secure and collaborative SaaS allows MNCs to have their various edifices to work in unison.

MNCs can leverage our cloud's Unified Platform Delivery model to work on a data congress in near real-time environment.

Banking & Finance

All banks and financial institutions need to stringently abide by PCI I, the highest level of PCI assessment which is available on our virtualized milieu.

Augments UX

PCI greatly enhances user experience and concurrently reduce the TAT (turn-around-time), while also building brand reputation among payment brokers and customers.
Our methodology
Contact

1

In a series of meetings, virtual or in-person, we will figure out what level of PCI compliances you would need.

Seal the deal

2

Our business consultants will carry out perusal of your requirements and evaluate the assignment cost. We will then send you an order confirmation receipt, confirming order date and delivery deadline.

Deployment

3

We will begin assembly and deployment of the cloud the same day. If there's development work involved, assignments can take longer to deliver but not longer than deadline quoted in the order receipt.

Go Live

4

Once we finalize all settings, we will initiate the first go-live. Your applications will be temporarily deployed on our cloud for conducting breach-test, during which we ensure that all PCI compliances are strictly followed.

Wrap up

5

Last, if DSS sifts through and examines the input data correctly, the DB is linked to the new cloud environment and you will get the go ahead.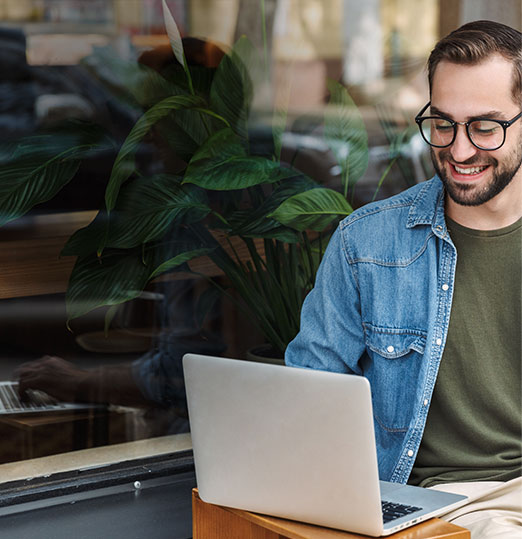 Launch your cloud account in minutes
Get started now.
Already have an account? Login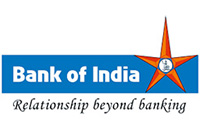 Bank Of India
The Client Bank of India (BOI), a nationalized institution, was founded on 7th September, 1906 and remained privately held until July 1969, the year it was nationalized, and soon burgeoned to an institution with nation-wide presence with more with more than 5000 branches, and offices in 18 countries spanning 5 continents. BOI's relationship with Cyfuture […]
Read More
Explore More Case Studies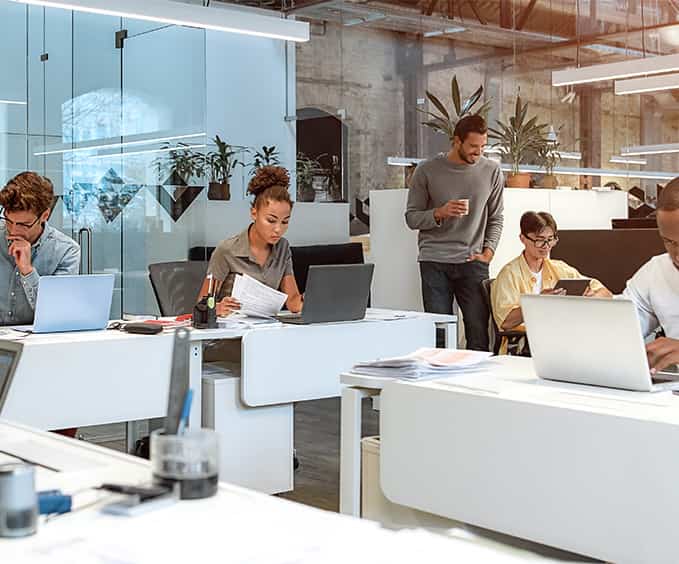 Why host on PCI DSS compliant Cloud?
PCI-DSS keeps user-sensitive data private by defining a fixed security perimeter around Cloud resources.
Network Monitoring and TroubleshootingOur professionals test and monitor activities regularly, and log all actions in near real-time, on all our PCI networks.

Eliminates Phishing RisksWith PCI & DSS, payments processed on your sites are better protected.

Develops Trust OnlineConsumers are more likely to shop on websites hosted on PCI Cloud than on a public network.

Augments UXPCI redirects all payments authorization to a faster and more secure gateway, greatly enhancing user experience and concurrently reducing the TAT (turn-around-time), while also building brand reputation among payment brokers in general and customers in particular.

Industry StandardBoth PCI, DSS are industry standards, and the level of trust and security on your site is a function of PCI level you comply with.

Avoids LawsuitsDSS helps ensure that businesses are following a security standard and help avoid lawsuits, should you get breached.
PCI DSS Compliance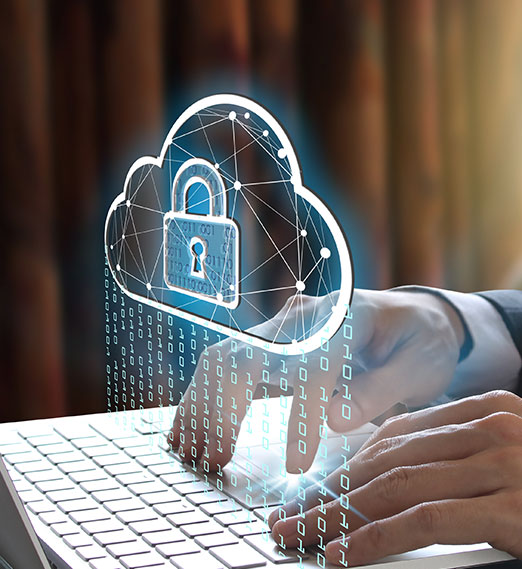 The proprietary information security standard, administered by PCI Security Standards Council, oversees and issues certifications to enterprises storing sensitive data relating to merchants, credit cards, PINs and CVVs. The DSS applies to any entity that stores, transmits, and processes card's and cardholder's data in any form.
End-terminal Encryption Encryption of files ensures that data packets transmitted back and forth are illegible without the correct decryption algorithm.
2-Factor Authentication 2-F Authentication, firewall, antivirus and other security tools on the DSI cloud avert cyberattacks and reinforce transfer gateways.
Multiple Instances To prevent misuse, files are splintered and the fragments scattered all around the network. No file is present in its complete form in any of the servers.
Transparency in DBMS – DSS gives real-time logs of actions undertaken by the network administrators in the database management system (DBMS).
Leverage the power of vast computing resources with enterprise-grade firewall and control
Managing confidential data and protecting it against contraventions are a few of the factors driving businesses to move to private cloud hosting. Executed within an enterprise's corporate firewall, private cloud hosting exceptionally fulfils the security and compliance requirements.
Go4Hosting private cloud hosting solutions deliver inimitable competencies to your business, so that you can innovate quickly and access an extensive pool of resources to respond to mutable business demands. Our experts work closely with your business to architect and deploy a befitting private cloud solution with no turbulences.
Take a quick glance at the various key skins of a private cloud
Self-service Portal
Self-service portal speeds the provisioning time and helps you to access VMs in the most sophisticated way. It allows user to gauge and manage their virtual machines through a web-browser or by using mobile applications.
Robust Infrastructure
Powered by multi-redundant Tier III data centres, we offer businesses next-generation infrastructure that promptly provisions compute resources within and across the data centres.
High Security
Through power-packed internal compliance policies and security systems, business-critical data is saved against vulnerabilities like data loss, unauthorized access, and natural disasters.
Easy to Customize
Our reliable and scalable infrastructure allows you to customize security, storage types (NAS, SAN, vSAN), bandwidth and network connectivity options to quickly respond to business related demands.
Auto-Scaling
Depending on the workload, our reliable cloud infrastructure allows you to scale up to 20% from the base configuration to meet evolving business requirements.
Various Advantages of Private Cloud Hosting
Focused-Approach
With our eagle-eye approach and robust techniques, we manage your cloud infrastructure and protect it against all threats to provide you a convenient and hassle-free environment for your mission-critical applications.
Customized Storage
Powered by NetApp, we offer highly economical and enterprise-grade storage devices for your mission-critical data. Data storage is offered on various devices including SSA, SAS, and SATA hard drives.
24X7 Technical Support
We are available round the clock to assist you in the most complacent way. You can reach us through calls, emails or by having live chat with our experts.
VM Template Library
Hundreds of ready to install VMs are available for your private cloud. All the templates swiftly work with Xen and KVM hypervisors and can be easily customized as per business needs.
High Availability
In case of technical snag or hardware component failure, our VM's can failover to the other active node in order to avoid any single point of failure, and, therefore, ensuring high availability for your website and applications.
Frequently Asked Questions