Why Go4hosting for Dedicated SMTP Servers for Bulk Emailing?
Go4hosting is an ever growing green energy data center with proven record of providing a complete suite of state-of-the-art hosting solutions to millions of clients worldwide. We own multiple datacenters dispersed across the geographically different non-seismic zones for higher availability. Established in year 2000, Go4hosting thrives towards ensuring complete satisfaction of its clients by meeting their expectations. We have a team of seasoned geek delivering bulk email solutions backed by finely-tweaked dedicated SMTP servers. If dedicated SMTP server is the demand for email marketing, look for the reasons why should you choose us.
Ultra-modern Tier-III compliant data centers

Support for Windows / Linux operating system

Team of Dedicated SMTP Server experts

Carrier neutral and failsafe data center

SLA-backed 99.982% network uptime

24*7 Server monitoring, maintenance and management

Premium yet economical bandwidth

Higher physical security
Go4hosting offers SMTP dedicated servers – with options of Linux and Windows operating platform – are finely-tuned to host mail, Web and database applications. They're featured with faster contact lists import and quick interacting features. Equally good for transactional as well as commercial emails, you can shoot thousands of emails per day using our dedicated bulk SMTP servers.
All of our plans are backed by our award-winning support; 24 * 7 monitoring, maintenance and management; and firewall security.
SMTP Servers for Mass Emailing
Email has become an integral part of today's marketing that not only does branding but establishes rapport and help continue long lasting relationship with the existing clients. In this cut-throat competitive marketplace, any mistake can lead businesses to lag behind. For this very reason, they're more concerned about the timely delivery of their advertisement than ever. Businesses always want to land their communications in the recipients' inbox and not in the spam folder.
Automatic Mail Sender will be solution to your requirement of shooting mass emails. It is a powerful thought cost-effective mass e-mailer which supports any external SMTP Server.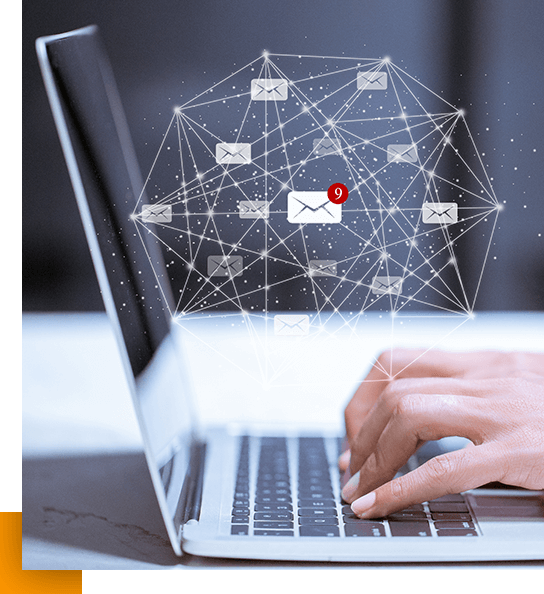 Importance of dedicated SMTP Servers can be seen as today many mail servers, free services in particular like – Yahoo and Hotmail, are reluctant accepting messages from local SMTP servers. The very obvious reason being the most spam messages were sent through local servers in the past. Thenceforth, as a spam-prevention measure, they accept messages from those servers whose addresses have been registered as "Public" SMTP relays.
Dedicated Servers: Best Option for Bulk Emailing
A grown-up enterprise with mass e-mailing being imperative activity of your marketing strategy, you must consider to have dedicated server service which will provide you a faster sending/delivery rates. The most interesting part of email marketing is that it doesn't dent your budget, as it's the most cost-efficient marketing tool we have today.
Who Should Consider a Dedicated Server?
If you have a large database of recipients whom you need to shoot frequent emails, dedicated server with third-party SMTP service will work best for you. A dedicated server not only speeds up delivery, but it also makes sure your emails are not falling in spam folder.
See the Difference
Doesn't matter how long the list of your recipients is, or how frequently you want to send emails, our dedicated bulk SMTP servers meets your needs. Some of the amazing features our servers offer are:
Freedom to send unlimited emails
Can create multiple addresses
Dedicated IP addresses
Free mailing software
Easy integration with your application
100% Bulk-friendly
Options to send messages either in Text or HTML format
Freedom to broadcast email marketing campaigns anytime, anywhere
IP Rotation and free Interspire Addons
POP/IMAP connectivity for bounce processing
Freedom to setup DNS, Domain Keys and SPF yourself
24 X 7 Support by a team of experienced professionals
Dedicated SMTP Servers FAQs