Dedicated SMTP Servers for Bulk Emailing
Dedicated SMTP Server Form
What is a Dedicated SMTP Server for Bulk Mailing?
Bulk mailing is a powerful marketing tool used by businesses of all sizes. It helps to generate leads and boost sales. However, deliverability is a challenge you might face with bulk mailing. Go4hosting is here to solve this issue with our dedicated email server.
A Dedicated SMTP server is a secure way to send bulk emails. You don't need to worry about the limitations and risks associated with shared SMTP servers. Contrary to a shared SMTP server, a dedicated SMTP server is exclusively used by a single user or organization. Thus, you have complete control over the server, including the IP address. It will help you to improve email deliverability rates and avoid being flagged as spam.
Our dedicated server for email marketing is designed to handle high volumes of email traffic. It is an ideal pick for businesses that regularly send bulk emails. 
Using a dedicated SMTP server for bulk mailing, you can customize your email templates and personalize your emails for your customers. It aids in boosting customer engagement and the cogency of your email marketing campaigns.
Why Go4hosting for Cheap Dedicated SMTP Servers for Bulk Emailing?
Go4hosting is a thriving green energy data center boasting a rich history of delivering a comprehensive suite of cutting-edge hosting solutions to millions of clients worldwide. We maintain multiple data centers strategically situated in geographically distinct non-seismic zones to ensure optimal availability. With roots dating back to the year 2000, Go4hosting stands as a trustworthy bulk email service provider dedicated to surpassing client expectations. Our team of seasoned professionals pioneers bulk email solutions powered by finely-tuned dedicated email servers.
Ultra-modern Tier-III compliant data centers

Support for Windows / Linux operating system

Team of Dedicated SMTP Server experts

Carrier neutral and failsafe data center

SLA-backed 99.982% network uptime

24*7 Server monitoring, maintenance and management

Premium yet economical bandwidth

Higher physical security
Bulk mailing stands as a potent marketing tool used by businesses of all sizes to generate leads and amplify sales. Nevertheless, achieving high deliverability rates in bulk mailing can be a formidable challenge. This is precisely where Go4hosting's Dedicated SMTP server takes center stage, resolving this issue and fine-tuning your bulk email marketing efforts.
A Dedicated SMTP server provides a secure conduit for sending bulk emails, alleviating the limitations and perils associated with shared SMTP servers. In stark contrast to shared SMTP servers, a dedicated SMTP server is exclusively wielded by a single user or organization, granting unparalleled control over the server, including the IP address. This level of autonomy significantly bolsters email deliverability rates and serves as a formidable deterrent against spam classification.
Go4hosting's dedicated email server is meticulously engineered to handle high volumes of email traffic, rendering it an ideal selection for businesses that engage in frequent bulk email dispatches. The advantages extend beyond mere deliverability; this dedicated server empowers you to customize email templates and craft personalized messages for your customers, thereby enhancing customer engagement and amplifying the effectiveness of your email marketing campaigns
SMTP Servers for Mass Emailing
Email marketing has evolved into an integral component of contemporary marketing. It not only cultivates brand presence but also establishes and nurtures relationships with clients. In this fiercely competitive arena, businesses cannot afford the missteps that relegate their communications to the spam folder, estranged from the recipient's inbox.
Automatic Mail Sender emerges as a solution for bulk email transmission, serving as a powerful and cost-effective mass emailer compatible with any external SMTP server.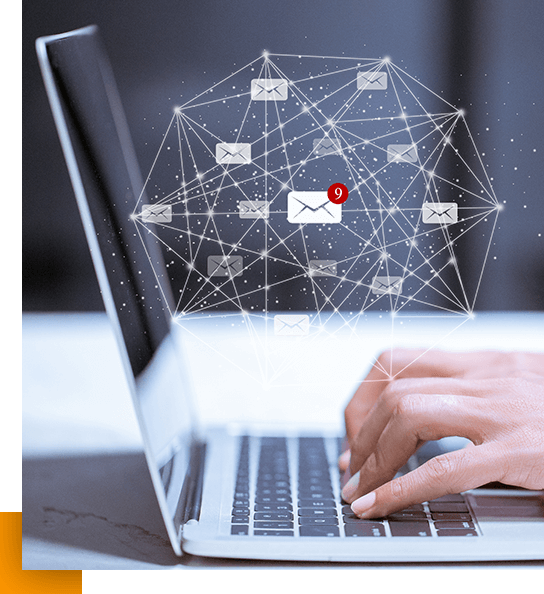 The importance of cheap bulk email SMTP server hosting can be seen as today many mail servers, free services in particular like – Yahoo and Hotmail, are reluctant to accept messages from local SMTP servers. The very obvious reason is that most spam messages were sent through local servers in the past. Therefore, as a spam-prevention measure, they accept messages from those servers whose addresses have been registered as "Public" SMTP relays.
Dedicated Servers: Best Option for Cheap Bulk Emailing
Mass emailing is an imperative marketing strategy for a thriving business. You must consider a  dedicated server solution with faster sending/delivery rates. Email marketing is one of the most cost-efficient marketing tools we have today.
Who Should Consider a Cheap Dedicated Server?
Do you have a large recipient database? Do you need to send frequent emails? A dedicated server with a third-party SMTP service will work best for you. It will speed up delivery and ensure your emails are not falling into the spam folders.
See the Difference
Doesn't matter how long the list of your recipients is or how frequently you want to send emails; our dedicated bulk SMTP servers for bulk mailing meet your needs. Some of the amazing features our servers offer are:
Freedom to send unlimited emails
Can create multiple addresses
Dedicated IP addresses
Free mailing software
Easy integration with your application
100% Bulk-friendly
Options to send messages either in Text or HTML format
Freedom to broadcast email marketing campaigns anytime, anywhere
IP Rotation and free Interspire Addons
POP/IMAP connectivity for bounce processing
Freedom to setup DNS, Domain Keys and SPF yourself
24 X 7 Support by a team of experienced professionals
Dedicated SMTP Servers FAQs