Reinforced, Private, and Secure
Utilizing our state-of-the-art infra, you can realize an optimal environment, and achieve compliances to SLAs that are mandatory in your market segment
Private cages with unabated control and comprehensive SLA compliances
Go4hosting's in-caged colocation eases acquiesce with various enterprise-level SLAs
Hybrid capabilities
There is no one-size-fits-all solution in colocation. That's why we let you combine traditional hosts with colocation and private cage solutions, enabling you to create an environment that aligns with your requirements.
Unmatched security
We know how critical security is to your organization, which is why we follow a multi-level approach towards security, equipping your private cage with ingress/egress keycards, cabinets with tumbler locks and electrical fences.
24/7 on-site engineers
Highly certified and experienced engineers are present 24/7 to monitor your private cage. If needed, we can perform, on your behalf, a diverse range of functions to enable your apps to run unabated.
Choose your components
We understand that requirements can vary largely even among enterprises of similar types. We, thus, allow you the freedom to choose your system components based on your business size and service level constraints.
Dedicated Space
Setting up a datacenter can be expensive. With Go4hosting, you can lease out space and set up your own private cage, customizing the environment like you own the datacenter.
Redundant lines
The ability of a business to operate without interruption is a function of its resilience, which we will augment by supplying your private cage with N-N (N to N) redundancy components.
Rent out space in an austere Tier III environment
Your IT requirements

1

Contact us and help us understand your requirements. This is the key for us to deliver solutions that you can rely on in the long run.

SLA compliances

2

Make a note of SLAs you are bound to comply with. Share with us the guidelines prevailing in your market segment to help us adhere to them better.

Construction & Provisioning

3

If possible, mail us the design of your private cage. If no design is provided, our architects will create one following best practices.

Fenced or open

4

Decide on whether you want your cage fenced from all sides or open at the top. Open designs have better cooling efficiencies whereas closed ones better security.

Turnkey solutions

5

Once constructed, we'll run quick scrutiny on whether the current system is able to accommodate network loads or not.

Certifications

6

In the last stage, we'll obtain clearances from all certifying authorities, if not available already, and hand you the keys when done.
Benefits of Private Caging / In-caged environment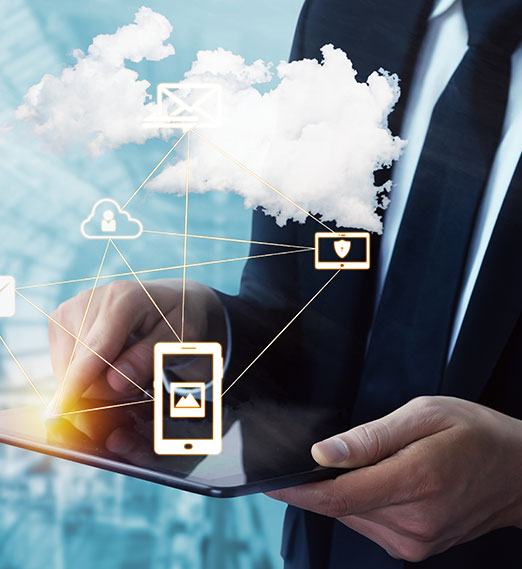 Dedicated hosts can get the job done pretty much the same way but may lack essential controls and performance, which can only be achieved on private infrastructure. You may choose to set up your own datacenter but doing so may turn out fungible.
Private cages are better secured with sealed fences and offer better security than simple colocation.
Provisioning a private cage, you can have your own virtual datacenter with as much control as a dedicated one.
Capex (capital expenditure) involved is much less than when setting up a datacenter.
Cages are entirely customizable and can be set up based on your needs.
Compliances that the datacenter may not be able to adhere to can be achieved with a smaller, private space
The Advantages Of A Private Caged Colocation Solution
We host all of our dedicated collations in a separate, secure area of our nearby facilities. All access to the area is monitored around the clock and only authorized personnel is permitted to enter, ensuring the highest possible level of security.
Additionally, we can add custom security features. There may even be separate entrances to the caged colocation area and CCTV surveillance of the area. Various racks are available designed for particular power consumption requirements, and the environment is specifically controlled for optimal performance.
Additionally, you can manage the server and equipment remotely using tools provided by your in-house IT department. In addition, we provide backup and recovery services as part of our customized colocation solution, together with 24/7 NOC and expert support.
Our Private Caged Solution offers top-of-the-line security
With security as a top priority for our company, we recommend choosing our private caged colocation solutions. We offer dedicated colocation hosting that is customized to suit the needs of each individual customer.
As a leading colocation hosting company, we set ourselves apart from other hosting companies by listening carefully to our customers' needs regarding levels of hosting services, security, and specific needs. We at Go4Hostiing offer a wide range of colocation solutions that are designed and implemented in conjunction with your IT department.
Frequently Asked Questions