Key Deliverables
Go4hosting's CDN intelligently caches content based on user-behavior to minimize network offloads.
Global Distribution
Our CDN caches peers on nearly every ISP worldwide, helping you achieve a more uniform resource distribution than other networks.
Optimized Caching
AI algorithms on our CDN understand user behavior across various geographies and cache relevant content to nearby CDN.
Cloud Compatible
Hosting on Go4hosting's cloud will automatically send files to CDN servers globally due to its innate compatibility with our cloud environment.
Faster Redirects
Even on TLS and SSL, our CDN redirects faster by up to 20% for a much smoother web browsing experience than on origin servers.
Seamless Relocation
When needed, CDN nodes can be moved to your preferred demography for faster cache performance in remote locations.
How it works?
Cache

1

Your files are cached on CDN nodes with advanced AI APIs that decide based on user behavior, which files need to be cached and which ones are better skipped.

Redirect

2

End-user requests are relayed to the origin servers and then get redirected to CDN nodes in time frame less than a few microseconds.

Deliver

3

CDN node caters to all HTTP requests thenceforth, sending files off to end terminals, responding to content requests.
Benefits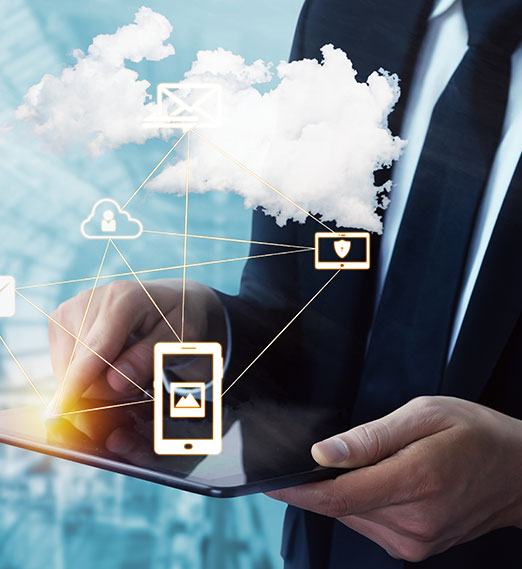 Without a CDN, the origin servers may not be able to handle traffic right as well as the content origin servers have to respond to every HTTP request. When the number of requests sent and received back & forth from origin servers exceeds its limit, the chances of origin failure shoot up and apps experience tangible downtime. Opt for CDN because It increases website load speed by caching content closer to website visitor.
CDN helps you optimize bandwidth costs by reducing the data origin servers need to send through.
Doing so increases content availability
CDN servers continue working even when the origin servers are off or out.
DDoS risks can be mitigated when additional cache resources are available.
Highly Scalable, Reliable, and Robust Cloud CDN Solutions to Extend Your Global Reach
A content delivery or distribution network (CDN) is a cluster of servers that caches local copies of static content and delivers it to the end-users with high availability and performance. CDNs maintain multitude copies of media files at different points-of-presence (POPs) a longs idea global network and ensure swift client access with fastest delivery speed.
Cloud Cdn – Need a Customized Solution?
At Go4hosting, customer satisfaction comes first. We are always at our toes to help our clients find the right solution for their business. Go4hosting offers a wide range of solutions including dedicated, VPS, Shared and Cloud Hosting. Backed by 99.95% uptime assurance and complimentary SSL, we are the no. 1 provider of Colocation & Email Hosting Services.
Couldn't find a service relevant to your business? No worries, we'll make one for you. Our representatives are 24/7/365 available for your help. You can reach out to us regarding anything in the domain of Hosting, Cloud, Email & Colocation.
Go4hosting.com Cloud CDN is a web service that caters to content delivery for end-users. Businesses and developers can leverage it for the distribution of content across a wide network of machines via routes powered by high data transfer speeds, low latency and optimal usage commitments. CDN servers which are geographically closest to the user, respond to the data request.
Increased Conversions
A fast loading site can have a deep impact on your conversion rate. Our optimized variations can actually take seconds off your average page loading time. This will lead to increased download conversions which will prove beneficial for your firm.

More Revenue
In case your e-commerce site is making $1 per day, a second's delay could cost you a 25 fold loss in annual sales. But worry not, with us you can attain extraordinary load speeds which will lead to higher sales figures.
Happier Customer
sHappier CustomersLoading time of your website is a crucial factor. Studies have also revealed that a majority of viewers expect their desired page to load within 2 seconds! So loading speed definitely impacts customer loyalty to a site and with us, you can achieve the same.
Better SEO
We understand that page speed is a factor that impacts ranking algorithm; so webpages loading faster generally rank high on search results. With our Cloud CDN, you can create and maintain high SEO rankings in a consistent manner.
Technology
HTTP Push
Content is disseminated proactively to edge servers residing in the CDN locations selected by you. Push is usually used wherein the file size typically exceeds by 50MB, for instance application installers or game patches.
Live Streaming
Our Cheap Cloud CDN's live streaming capabilities are powered by Wowza Media Server 3, one of industry-leading media server.
HTTP Pull
When content is demanded by the end-user, a copy of it is extracted from the origin server to edge servers placed in the area nearby user's location. Our CDN supports various pull locations. Pull is frequently used for smaller files, for instance website images, Javascript, CSS and Html.
Video on Demand
Our cheap CDN solutions enable us to deliver video with attributes similar to YouTube like fast forward and rewind.
Frequently Asked Questions