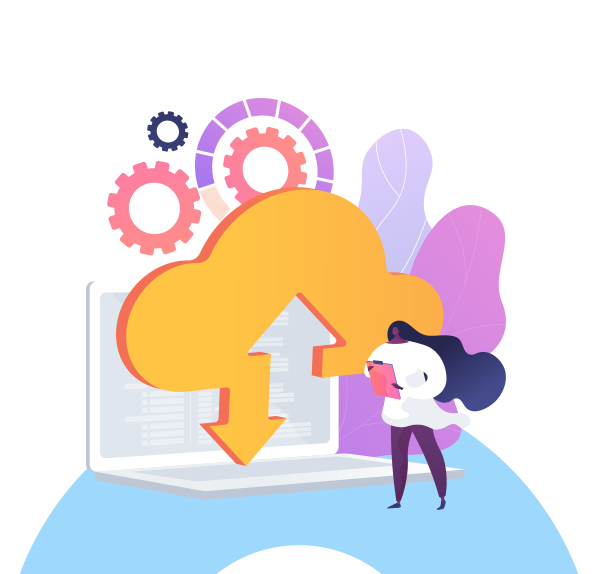 Power of Data Storage in the Digital Age
While devices and apps are gaining most of the attention, data storage has become as imperative as objects like phones, thermostats, and tablets. They have become an adjunct of the internet. Online storage allows user to store all formats of electronic files in an easy-to-operate online locker.
Go4hosting offers fast and reliable block-level-based storage that makes data storage, file sharing, and accessing at blazing-fast speeds. Our enterprise-level storage and networking hardware allows you to store, update, and edit files from any location, enabling you to stay connected with the critical updates, all the time. You can store as many files as you can and scale your storage capacity in minutes. Powered by HP SAN infrastructure, our data storage allows you to access data from anywhere in the world.
Storage in the Cloud: A World of Possibilities
There are 3 types of major cloud storage i.e. public, private, and hybrid cloud storage. Let's get to know a little bit more about these cloud storages-
Public Cloud Storage India
A public cloud storage is a kind of cloud storage that allows multiple users to take space altogether. The users have to share space and other cloud features. Users have to pay just for space they are occupying and the set of features they are utilizing at the time. Also it has affordable cloud storage charges in India.
Private Cloud Storage India
A private cloud storage service is cloud storage that provides personal storage space to a client. The storage space along with other cloud features is dedicated for that user only and no other account is allowed within that cloud environment. Hence the users have more control over their data and storage space and the credit goes to its strict security measurements. But yes private cloud is not the cheapest cloud storage in India.
Hybrid Cloud Storage India
It is a unique cloud storage technology that partially combines features of both the public and private cloud. It provides both the flexibility of the public cloud and the security of a private cloud. It focuses on the current needs of the enterprise and uses its scalability to meet those needs in time. The data can be accessed from anywhere and the applications run very smoothly over cheap hybrid cloud storage.
Go4hosting storage is backed with HP SAN infrastructure with ultra-fast SSD/SAS disks. The complete data is stored on SAN devices with 15k rpm SAS drives in RAID 5 configuration to provide outclass storage capabilities. In order to ensure user data remain secured from vulnerabilities, each storage unit is isolated from others.
Go4hosting: Your Cloud Storage Leader
Go4hosting a multi-awarded data center services provider having rich experience in Cloud computing. Powered by the most advanced technologies, our tailor-made Cloud storage solutions excel your business by meeting robust business needs.
Redefine collaboration
Collaboration has never been so easy. With cloud business storage you can easily collaborate with friends, colleagues, and associates irrespective of where they are located. Real-time access allows people to make changes to a single file, without having to email individuals. This allows for a more rapid flow of work, avoiding conflicts arising from different versions of the same file.
Reinforce trust with multiple backups
Provider of best business cheap cloud storage backup data to not just one but multiple bare metal servers. Thus at any moment, when one of the servers is unreachable, you will still have a seamless streaming of data from other servers. Plus, every file is split and its fragments are stored in different servers. No server will have a complete instance of a single data set. Any breach – if it happens by any chance – will not compromise all your data.
Automate backups
The best cloud storage for business will easily integrate with your existing server. Data backups can be automated to daily, weekly, or monthly basis (or as frequent as you like). Automated backups not only reduce workloads but also minimize risks of you missing out on backups.
To Browse our cheapest cloud storage pricing in India, USA, UK, Singapore, Malaysia, South Africa, and Nigeria Chat US.
Power-packed storage servers
For sturdiness your business needs
Reliable Secure Certified
Secure10+ Active connections supported
Multi-platform1 GBPS Bandwidth range
Get continuous and reliable backup of your mission-critical data
With added advantage of data protection and recovery
Artificial Intelligence (AI)We use AI and ML capabilities to help you discover and organize files based on file type, size, usage, creation and last modified date.

All AutomaticOur servers automatically fetch files from your local to automate backup, doing so in real-time as you make changes to your local.

Supports Mobile DevicesGo4hosting's storage servers support mobile devices and facilitate caching of files and apps from auxiliary devices for IoT applications.

Recover deleted filesFiles once deleted aren't forever lost, and can be recovered within given time frame, should you need them recovered.

Share on the moveLogging into the system dashboard, you can access file from any device as long as you have access to the storage panel.

Compliant StorageFiles stored on our servers are encrypted and secured with 2-F authentication to keep at bay all unwanted login attempts to your server.
Why Go4hosting
Our austere network is the perfect place to launch backup and all the related services.
Steady and quick backup on our servers can be launched within a minute and configures within seconds.

Multi-layered for added security, file replicas are stored in layers rather than a single, vulnerable platform.

Download it files from the storage servers can be downloaded and uploaded to the local as many times as needed.

Retain it forever a long product cycle ensures that files can be retained for a long time before being trashe\d out.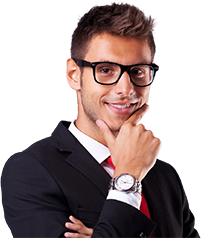 Not quite sure
what's the best fit for your business needs?