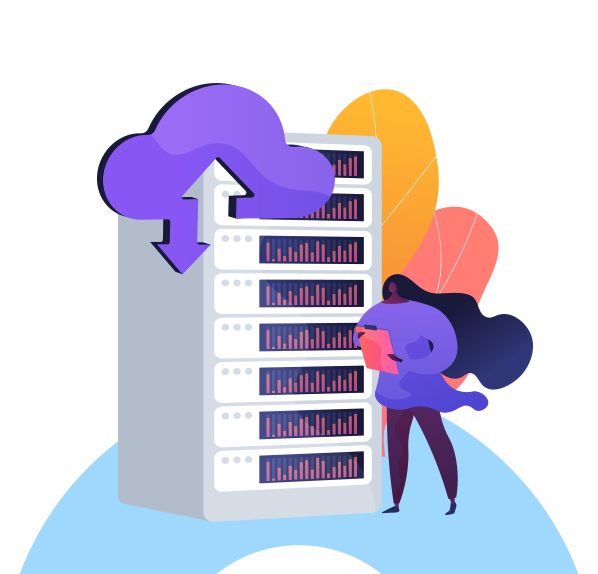 Indian Cloud Hosting Solutions that Delivers on All Fronts
Go4hosting offers amazing cloud hosting India solutions that deliver exceptional values on all fronts. Leverage the benefits of the cloud and automate your business processes. The Affordable cloud hosting solutions deliver exceptional value to your business and offer you the ease of cloud management through the intuitive dashboard. Scale your operations in a jiffy and utilize your resources to get the maximum value. Choose from a swathe of cloud hosting services offered by Go4hosting that suits your needs the most. There is a solution for every business. Leverage the technological prowess of the cloud and simplify your business processes. Go4hosting cloud hosting solutions allow you to take control of your business by doing what you do best and leave the hosting issues on the experts. Take control of your website and make changes via an intuitive dashboard. Scale your operations and save your resources when you don't need them. Cloud is the way of the future and opted by a number of medium and large enterprises. Get benefited by the ample customisation options offered by Go4hosting cloud hosting solutions and offer your clients the value they deserve. Opt for next-gen features and offer the best user experience every time.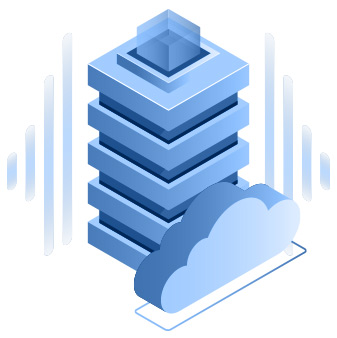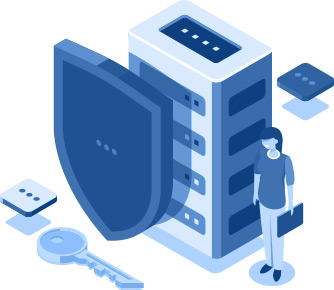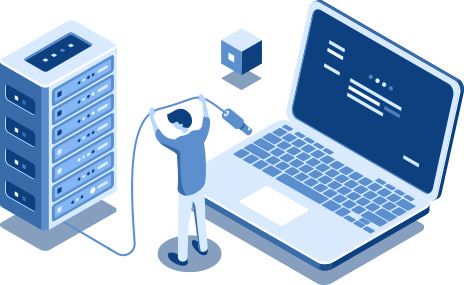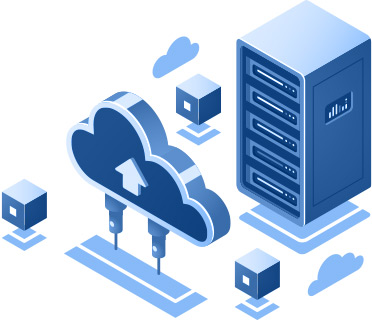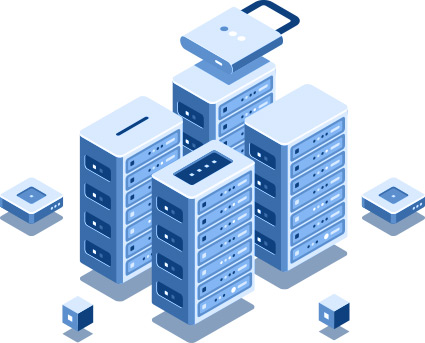 Cheap Cloud Hosting Price
Confused with above classification?
Choose an Operating System instead to get started



Windows Cloud Hosting India

Fast, convenient and intuitive. Launch Windows Cloud hosting India for ease in access




Linux Cloud Hosting India

Power, control and open-source.
Build business-centric solution with high adaptability
Cheap Cloud Hosting India
Cloud hosting India is when you position data in a shared pool of servers procured in data centers all throughout the world. The resource of every server is combined in a way so as to act like a single computing environment. This grants you the accessibility to make changes to your data irrespective of your location or the IP address. Cloud hosting India services bring you the freedom of cloud computing in a cost-effective way. Cloud hosting India, services are mostly provider-managed. Means, you can focus more on business-enhancing activities rather than laying wires and connecting switches. Provider-managed services also alleviate workload, so you can utilize your staff elsewhere. Revitalize your business using our comprehensive cloud server hosting plans. Our tier-III data centers are just the right platform your business needs. We back your data over several data centers, situated at different locations. Plus, an austere firewall guarantees protection against every threat. At go4hosting, your privacy is paramount. We monitor our network 24/7, 365 days a year. With security tools deployed at as many as 4 layers, we make sure every malware is identified and dealt with in no time.
The long-awaited advent of cloud hosting in India bumped the craze for cloud computing, post which, organizations started migrating to cloud server. The flexibility, customizability, control and the accessibility that accompanies cloud hosting is the perfect ingredient an entrepreneur needs. Our wide range of plans are crafted to cater all types of requirements. For more bizarre needs, we allow customers to further customize the plan the way they want. High costs linked to dedicated servers and low performance of shared hosting set providers out in search of another puissant technology. An Affordable India cloud server hosting has brought both cost-effectiveness and performance into the realm of reality. Go4hosting owns its data centers, allowing it to provide top-notch services at a fairly low price. Our team of professionals have tuned themselves to customer demands. We know what the entrepreneur within you expects a cloud hosting India service to work like.
Get Indian Cloud Hosting by Go4hosting today!
Capitalize on the benefits of our Cheap Cloud Hosting service for your websites and apps
Our efficient and reliable cloud hosting offers robust service-level agreements, proven expertise, and better customer services meet strict security and compliance guidelines to confront security threats. Our top-of-the-line hardware is able to increase CPU/RAM as and when required. This will eliminate all possibilities of downtime and lag in website loading. In the case of any hardware failure, we immediately shift your complete server space to a complete another server. This ensures that your website is available 24*7 and will not lose any potential client. You can also keep an eye on the resources allotted to your website through our intuitive dashboard. We will ramp up your resources just at the click of some buttons. Our hosting experts will instantly add RAM, CPU, etc. to your current server plan in India. Apart from this, we keep our users at ease by providing the easy management through cPanel. You can easily manage your website and other services like your emails and sub-domains, directly from cPanel.
Get Cloud Hosting India services for your web application.
Benefits of Cheap Cloud Hosting in India
Cloud hosting offers multiple benefits to websites putting an additional burden on the wallet. Even the inexpensive cloud hosting India offers can transform your business.
Benefits Indian cloud hosting services offer –
1.      The bandwidth used by the traditional hosting services is very limited and makes the applications inflexible. But with leading Indian cloud hosting services, you get flexibility via unlimited bandwidth. They can handle traffic spikes and seasonal demands, without hampering the functionality of the application.
2. Cost-effective cloud hosting India is made more affordable by only charging for the resources you use. Such a "pay as you go" model is generally billed on an hourly or monthly basis.
3. Hardware failure will not affect your website or application, leading to no downtime. Unlike traditional web servers, the applications are hosted on a network of servers. Hence, when the traffic spikes, it automatically gets divided into separate network interfaces and thus remains responsive and secured.
4. Some of the Indian cloud hosting providers offer 24*7 support with hands-on experts for all the hosting issues one might face.
Indian Cloud Hosting Technology
To make sure we deliver top-of-the-line business cloud hosting India solutions, we at Go4hosting use the latest technology. Powered by servers from IBM, Dell, HP and Super Micro, our data centers guarantee a seamless performance. Processors from Intel Xeon E5 and E7 series assure an unmatchable processing speed. SAN devices automatically save all the business-critical data.
Fault tolerant VM (hypervisor and hardware) ensures high availability of Virtual Machines
Scalability of RAM, core, bandwidth and storage
Vast VM template library to choose from
Public Cloud Hosting Services in India
Public cloud is a common cloud computing model where the IT services are offered across the internet. These services may be free or in the form of a subscription-based offer charged on the basis of computing resources consumed. A cloud service provider may offer anything ranging from common services like e-mail, apps, storage to OS platforms and infrastructure for developing and testing applications.
Affordable cloud server providers are responsible for maintaining the pool of computing resources shared between multiple clients across the network. Since the public cloud is the most common model of cloud computing, it offers an array of computing solutions catering to the needs of businesses of all types and sizes.
Cloud-based server benefits organizations by offering them a cost-effective way to use computing resources without the hassle of buying, installing and managing software and hardware on their own premises. Public cloud environment offers a tremendous amount of flexibility and accessibility and helps organizations develop, test and deploy complex applications for web and mobile without any hassle. A public cloud storage stores not only the static data but also the live data generated by these applications.
We at Go4hosting offer reliable, flexible and economical cloud server hosting solutions for every kind of business. We have a proven track record in delivering business cloud hosting solutions in India that help organizations achieve their objectives seamlessly. Using our cloud-based servers, businesses can store mission-critical data, analyze this data to gain valuable insights, build first-rate applications and deliver the latest version of on-demand software to their customers.
We work in close collaboration with all our clients and offer them round-the-clock technical support to resolve issues within the minimum possible time. Our robust service level agreement guarantees adherence to the highest level of quality standards. Our tier-III compliant data centers empower us to create the right cloud infrastructure. Our cloud server services are future-ready, scalable and dependable.
Take a quick glance at the key benefits of our cheap cloud hosting services India
Scalability: Our cloud-based hosting comes with expandable bandwidth and flexible cloud storage to help you manage peak loads and run complex applications with no risk of downtime.
Managed IT: Our team of agile and dedicated experts manages your cloud infrastructure. This allows you to focus on the crucial aspects of your business.
Performance-Driven: Our state-of-the-art infrastructure and cutting-edge technology guarantee a 100% uptime for your website and keep your applications running without any hassle.
Pre-configured VM Templates: Our best cloud hosting services offer an array of VM templates, both pre-configured and custom-made to help you create a cloud-based server with the utmost convenience and save your time and cost of installation.
24x7x365 Technical Support: Our seasoned experts are available round-the-clock to help you tackle any cloud-based issues, should the need arise. You can connect with us using different modes of communication, viz., e-mail, chat support and call support.
One Cloud, Multiple Advantages
Big Data Analytics: Manage big data through a fast end-to-end portfolio of cloud computing services that offers reduced costs, meets demands and increases the speed of innovation.
Develop and Test: Develop and carry out comprehensive tests on applications with our cloud services by making use of well-configured resources and thereby reduce release cycles.
Disaster Recovery: Leverage faster and readily scalable disaster recovery of business critical information and save on incurring infrastructure expenses.
Ecommerce Apps: Secured, flexible and cost-effective cloud computing solution for ecommerce apps to boost online sales and retailing.
Web and Mobile Apps: Innovative web and mobile applications exclusively for hosting providers, technology vendors and enterprises supported by robust architectures and technologies.
World Class Data Center in India
For Digital Business
Reliable Secure Certified
3Data Centers
6Worldwide POPs
6000+Servers
1500+Clients
Have your mission-critical data hosted on a reliable, custom-built infra
that fits your use case like it was exclusively built for your organization
Go HybridSeamlessly switch between public and private computing and execute workloads in best possible venues.

Affordable-ScalingEnlarge current systems and augment computing capacity without upfront capital expenditure.

Predict the unpredictableDelivery-on-demand. Order resources to accommodate increased traffic. Release when temporary demands are met.

Pre-DeploymentDeploy apps on a temporary, test environment before the actual go-live.

Mitigate RisksEnable automatic backups on all your systems and prevent risks of data disaster. Quickly move files to your network when needed.

Pay as you useNo usage, no bill. Get billed in real-time and pay only for what you use by opting for consumption-based billing.
Why Go4Hosting for Cloud Hosting?
Go4hosting's austere cloud guarantees maximum performance, uptime, and scalability achievable in a virtualized droplet
Tier III Data CenterISO-compliant Tier III data centers with uptime more than 99.95%.

Budget-friendlyPlans starting as low as ₹1.67/hour

All SLAs complied withAs per The Uptime Institute

24/7 SupportAvailable even during holidays and weekends

Minimum resources assuredResources once assigned, committed for you unless dumped

Short/long term payment optionsMonthly, quarterly, semi-annually, annually, or tri-annually.
Indian Cloud Hosting FAQs