Your Ultimate Hosting Solution: Dedicated Servers
As the name suggests, in a dedicated server, you get all the resources reserved for your use, unlike shared hosting. Be it bandwidth, storage space, memory, and other resources, they are all reserved to use for your website dedicatedly. It, in turn, results in improved speed, better security and contributes to the reliability of the website. The benefits are not only limited to this, you also get complete control over the server. You can change the configuration of the hardware and software as per your choice. Using dedicated server hosting gives you complete freedom to configure the system according to your fluctuating business needs. At Go4hosting, we offer highly efficient and fast-performing dedicated server hosting solutions. Unrivalled performance, customizable architecture with RAID 1, IPv4, 32 cores and cache up to 20 MB.
Key Deliverables
Go4hosting's dedicated servers help you pioneer innovation and lead transformation
Better Spike Managment
Manage your traffic spikes better with additional IPs and dole out loads equally on all IP addresses.
Firewall & DDoS
Robust firewall and antivirus secure all our bare metals against DDoS
High-end CPUs
Scale your performance by configuring up to 32 cores and threads and multitask better.
Customize yourself
Engineer your own configuration and storage, choosing SSDs, HDDs or hybrid for even better performance.
Intel Xeon Instances
Cater to a diverse workload with our Xeon range of processors, up to 32 cores.
DDR3 Memory
All servers are configured with fully buffered DDR3 memory and, if required, error-correcting code (ECC).
Multi RAIDs
For safety, all SSDs and HDDs on our servers write data on two different drives in a configuration called RAID 1.
Balanced Workloads
With Cisco/F5 load balancers, free resources are better utilized on our network than on ordinary host.
High response storage
Network-attached storage (NAS) expedites data retrieval and facilitate collaboration with end-clients on our network.
Management dashboard
Manage multiple sites with one cPanel on our Web Host Manager (WHM) customized to your end-specifications.
Raw Power for your Resource Intensive Workloads
Build your first bare metal from Scratch
Methodology
Auto-sizing

1

our systems automatically size each component requirements, and also provide some headroom for future growth.

Provisioning

2

apps are deployed and sized requirements carefully moved from legacy systems.

Deployment

3

nameservers are then changed to redirect traffic on your domain to our servers.

Operation

4

cPanel or Plesk is provided as a unified management dashboard for all your domains.

Support

5

Go4hosting's open-source community forums help sort customers interact with one another and troubleshoot problems.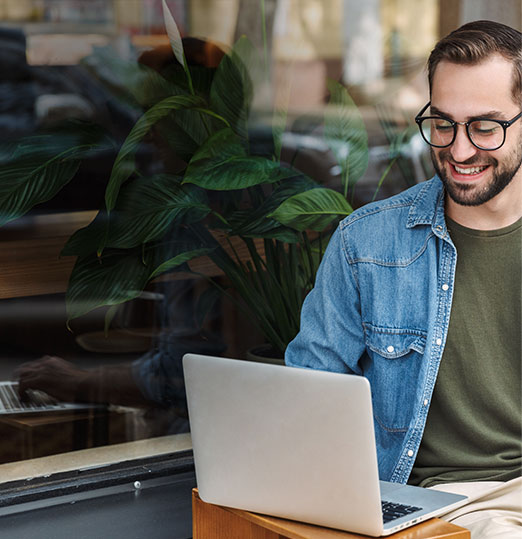 Launch your cloud account in minutes
Get started now.
Already have an account? Login
Why switch your server when you can tune it…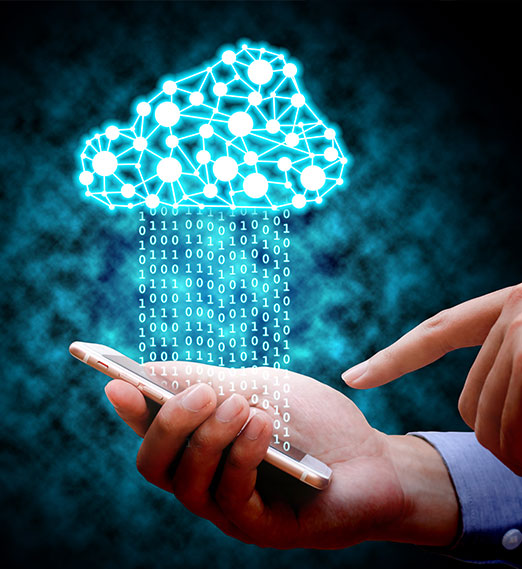 We will gladly tweak or assist you in tuning your existing bare metals to allow a more diverse range of functions.
Media Streaming, IP TV - uninterrupted streaming of content through our MPS & P2P lines with connection speed soaring 1 GBPS, backed by an optical fiber network for multi-channel streams.
Application Hosting – a TCP-backed server, largely automated to securely host applications and its APIs, both frontend and backend, in powerful, autonomous chambers.
File Streaming/hosting – our range of bare metals reinforced with File Transfer Protocol (FTP) for sandboxed sharing of resource between file servers and localhost.
Gaming – discord servers with DDoS disabled and unlimited bandwidth for seamless gaming, with Kubernetes for hosting multiple games on one host.
Datastream processing – extreme, high-end servers on our network, assembled to handle high HASH rates, for crypto-mining and blockchain deployments.
Content Delivery Nodes – bare metals with higher core counts, built for high-transfer speed and content caching, with near 100% availability of our delivery network.
Kick-Start Your Transformation Journey With Private Servers
Private servers are unlike shared hosting or VPS and are capable of revolutionizing your business. Private servers, as the name suggests, are committed to serve a single client or business and can be virtual, physical or both.
A physical private server is what we term as "dedicated server". This hosting platform provides an extensive control and flexibility that isn't achievable otherwise.
The entire hardware is provisioned to proffer resources to one website, making it an expensive hosting solution for some. However, procuring servers in bulk might allow the provider to offer the same for a feeble price.
Revolutionize your business without overshooting your expenses. With Go4hosting, unleash the power of cheapest dedicated servers.
Offering Cheap Dedicated Hosting In Numerous Locations
We not only provide cheap dedicated servers in India but also in India, USA, Australia, UK, Dubai, France, Malaysia and Europe. Buy the cheapest dedicated server to meet Business Requirements. Get Dedicated Server Hosting Price at Go4hosting. We have built state-of-the-art data centers at multiple places. So, you can easily choose where you want to get hosted.
Tip – always choose servers that are closest to your target location.
Closer the data center to the end-user, better is the latency.
Your website is more likely to rank in local search results.
Visitors get better on-site experience
Webpages load faster
Besides, we also operate Content Delivery Network (CDN) along with our dedicated plans to further enhance your visitor's on-site experience.
Cost-Effective Servers for Your Business Applications
Dedicated servers aren't the cheapest but they are worth every penny invested. These robust servers have enough power to support all your business applications at once. You know your business requirements better than anybody, which is why we allow our clients to customize and run business-specific solutions to maximize productivity. You would notice a sudden surge in performance when you move your website to Go4hosting's data center. We offer the cheapest dedicated servers that deliver optimal performance and reliability.
Bring In Feasibility with our Cheap Dedicated Server Hosting Plans
Cheap Dedicated server hosting is now a ton more reasonable. With several data centers entering operations, Go4hosting has significantly cut down on cost. This has enabled us to provide the same level of service engagement but at a fraction of the cost. We operate multiple data centers in India and the USA. This results in high performance environs for our customers, and low operations cost for us.
Cheap just got cheapest!
SSD Dedicated Server Hosting at a Glance
SSD or Solid State Drive is a new-age storage device which uses microchips to store information, unlike a spinning drive platter in traditional HDD or Hard Disk Drive. The SSDs are much faster than the HDDs as they pick information from the chips, as opposed to HDDs that use a mechanical arm with read/write head to spin around for information from the adequate location on the storage platter which is a time consuming process. This is the basic difference between the two storage devices.
Bringing benefits of SSD storage together with a dedicated server, amazingly improves the hosting experience as in dedicated server hosting, an entire server is allocated to serve the needs of a single client. No other client can share the resources of a dedicated server in India, hence client gains a root level access to his/her server. This provides clients to do an extensive customization so as to meet their specific business needs, while SSD storage speeding-up input/output rate and database access time by multifold.
As an added feature, some hosting providers offer clients a "fully managed" cheap dedicated server hosting India giving clients a complete peace-of-mind as the entire services that include – server monitoring, maintenance and management are taken care of by an IT team at the host.
Amazing Benefits of SSD Dedicated Server
There has been a lot of talk around about the cutting-edge technology to enhance data throughput, SSD storage can be seen as a solution which certainly speeds-up the performance of Website significantly. Although, it comes slightly expensive compared to a HDD, several enterprises are moving towards reaping the benefits of SSD.
Our Dedicated Server Hosting plans come with extensive features
Powerful Configurations
An SSD storage system, DDR4 memory, and Xeon D processors ensure that the servers are able to easily handle all types of workloads, including critical business applications and high-traffic websites.
Faster Speed
Using open source technologies, including OpenStack, each server is custom-built, allowing the server to be upgraded as performance increases.
Super-fast Provisioning
In a matter of minutes, our team builds, racks, and connects your server to the network, so you can start working immediately.
99.99% uptime
In addition to redundant link infrastructure and Neustar DDoS protection, our servers are located in top-tier data centers.
RAID Storage
The high-quality storage configuration we use uses RAID1, a data mirroring technology, which is extremely reliable and helps ensure your data's protection.
Full Root Access
Our cPanel control panel for advanced users gives you full control, so you can manage your server remotely.
Free SSL Certificate
Your website becomes more secure with an SSL certificate, enabling eCommerce, and preventing personal information from being compromised.
Frequently Asked Questions