Cost-optimized, lithe, and highly-available.
Close in on your perfect colocation host.
Key Deliverables of Server Colocation
Go4hosting's power-packed servers can quickly launch your resource-intensive apps
N-N Redundancy
Each network component has at least one backup component running on our datacenter, to ensure all your apps are always running.
Uncompromised control
Flexible SLAs that can be moulded for unlimited control and security, including self-maintenance and private ISPs.
Firewall
Free firewall with customizable user policies that monitor all data packets entering and leaving the network.
Carrier-neutral
Choose from several different network carriers, and select the one you believe best suits your needs.
High-bandwidth ISPs
Our private ISP lines are capable of routing data throughout the world at 4G speed.
Self-maintenance
Our SLAs can be reformed to allow you the access to your servers for routine maintenance, if at all required
Revolutionizing businesses through state-of-the-art data centers
Offering Colocation for the fast-changing business landscape
Server Value ColocationWe'll rent you racks and/or cabinets and setup your servers so you can get more control than achievable on dedicated hosts

Professional Server ColocationAn entire datacenter space leased out to you to setup servers, with climate control and power backup omitted for small scale deployment

Enterprise Server ColocationWe'll lease out an entire colocation-facility, with its own climate control system and power backup, within a space you will have absolute control of
Plans
Enjoy superior control and higher resilience in terms of high bandwidth speeds, matchless redundancy, and data security and protection. With our proven end-to-end methodology and well-equipped data centers, we ensure your systems run smoothly.
Value Series

Starts at

4995/month

Free Set Up

1 U Server Unit Space

100 GB Data Transfer

2 IP Addresses

1 Server

Select & Configure

Most popular plan

Professional Series

Starts at

9495/month

Free Set Up

5 U Server Unit Space

200 GB Data Transfer

4 IP Addresses

2 Server

Select & Configure

Enterprise Series

Starts at

19995/month

Free Set Up

10 U Server Unit Space

300 GB Data Transfer

8 IP Addresses

5 Server

Select & Configure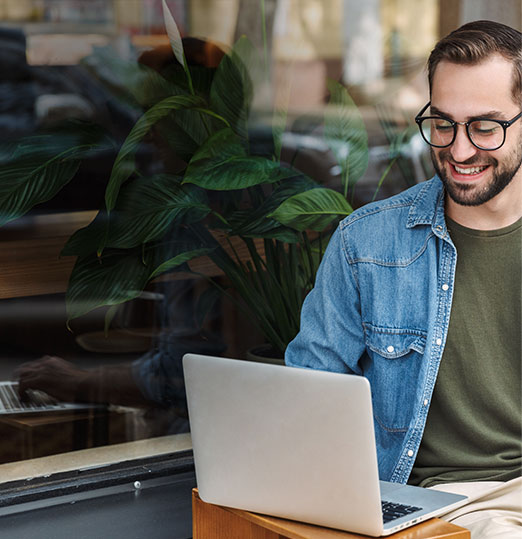 Launch your cloud account in minutes
Get started now.
Already have an account? Login
Check out our other services that you can benefit from
Benefits of Server Colocation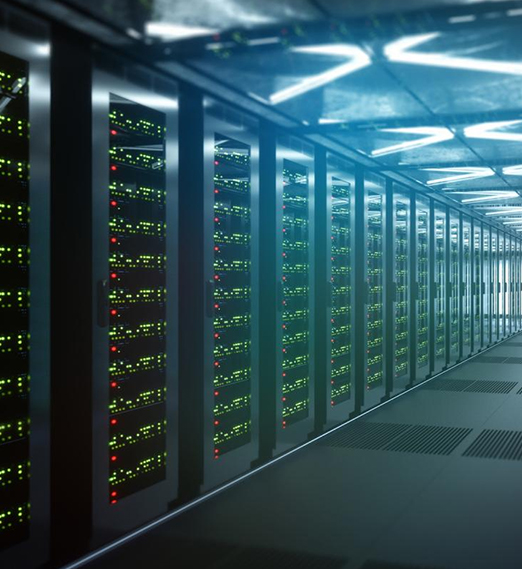 Colocation can extirpate most business challenges, open you to a world of possibilities and encourage innovation at reduced costs. Enterprises that rely heavily on server resources should consider co-locating since bulk procurement helps save cost and augment the level of control allowed on a server.
Unlimited power: Electricity in your office premises is limited with little to no backup. On our colocation data center, however, there are sufficient backup options to keep your resources always running.
On-premises monitoring: The amount of security on your edifice is mostly limited. Datacenters adopt stringent measures and monitor colocation racks and cabinets round the clock.
Better management: When you co-locate, your servers are managed by professionals who are likely to be more proficient than the IT technician at your location.
Climate Control: A colocation facility will have a dedicated climate control system, configured to deliver the best efficiencies possible on a server.
What is Server Colocation: A Quick Go Through
Cheap Colocation or "Colo" or "Carrier Hotel", is typically an arrangement wherein data centers rent out their physical space in terms of "racks" and "cabinets" to businesses for housing their servers and other computing hardware. Enterprises, rather than putting their servers and other computing devices in offices or in-house data center, "co-locate" at a third-party data centers. Providing cooling systems, power, IP addresses, bandwidth and physical security is the onus of respective data centers.
However, some colocation centers, with their extended services, provide managed services as well which help their clients' business drives.
There are multiple reasons why enterprises prefer "colocation centers" over building their own data centers, but the most salient amongst them is the capital expenditures attached to the building, maintaining and updating a large computing facility.
The data center service provider, usually called host, has the onus to provide redundant power supply; network resources; server monitoring, and maintenance that gives businesses a complete-peace-of-mind while keeping control of server services, operating system and applications.
Mostly suitable for small businesses who want the benefits of a sophisticated IT infrastructure, but cannot afford or reluctant to create their own data centers, Server Colocation is a great hosting option for them. Businesses once get their machine set up, they can place them physically to the location of the server colocation service provider, and install them in their Server Rack space. Alternatively, you can rent a server machine from the host. The host, thereafter, provides their clients IPs, bandwidth, and power supply for continued running of their servers. Once the servers are up and running, their respective clients access them much similar to they would access a website on a host, the only difference being that they own their servers and other hardware equipment.
Why Opt For Cheap Server Colocation Hosting in India?
Undertaking an odyssey into the highly fragmented Indian market requires legendary skills. Go4hosting server colocation services are primed to give you the wind in your sails that you need for your entrepreneurial ship to sail over these choppy waters.
With concisely budgeted cage, cabinet and unit rack server colocation plans to suit every pocket, Go4hosting aims to expand its portfolio of server colocation services even further as time progresses. We bring the advanced features of automated cooling, power maintenance and numerous other factors together in a comprehensive bouquet of server colocation services in India.
It takes great technical ability to create a robust colocation ecosystem, and fortunately, Go4hosting has invested considerable time and resources in developing our in-house team of networking specialists and enviable programmers to deliver custom solutions for our clients. We discuss what you need from your colocation plan in detail, and build your colocation configuration so that every requirement is admirably catered to without any drawbacks. When our teams create your colocation configuration, we take into account all the necessary regulatory and compliance guidelines so that your business is never at the receiving end of any rebukes for any breaches in conforming to rules and regulations.
The sheer size of the server colocation industry worldwide is staggering. As with all business decisions that are geared towards attaining profit, entrepreneurs seek the most streamlined and cost effective methods for their businesses. India has been a great provider of IT services historically, and continues to be the same in the rapidly evolving sector of server colocation.
Server colocation in India has progressed by leaps and bounds, with Go4hosting leading the charge with an exceptional track record.
Go4hosting Server Colocation: Cage / Cabinet / Half Rack Colocation India
The maintenance of processing speed, data storage, Internet access and code functionality on a server is affected in no small part by the ambient conditions. Instead of increasing your sunk cost on creating the physical conditions of temperature, power and structural integrity on your premises, you can opt for the most suited colocation types that will ensure top performance from your hardware. Go4hosting offers all varieties of server colocation plans to better cater to our diverse range of clients, with pristine data centers built on the foresight of having more than enough space to accommodate many, many more prestigious clients such as yourselves.
Cage Server Colocation India
Using space in the most effective way can have a tremendous impact on the bottom line for any business. Cage server colocation sets apart a certain volume for the hardware our clients have in operation. This volume of space comes along with the connectivity assurance from multiple data carriers, since being carrier neutral is ingrained into our data centers. The physical cage assures the safety and uncompromising adherence to regulations required for most businesses by their respective authorities overseeing technical factors. With Go4hosting cage server colocation, our clients have complete peace of mind regarding the infallibility of their hardware.
Cabinet Server Colocation India
Compartmentalizing the various hardware configurations comes in very handy so that each can be individually managed by or for the client. Given the rapid changes in business environments due to the advent of the digital era, it is important for our clients to have flexibility in their hardware setups. Cabinet server colocation allows reductions in costs while opening up new avenues for entrepreneurs to explore. By making changes on the fly in their collocated servers with Go4hosting, our clients can act speedily to benefit from any opportunities that may have arisen at the spur of the moment.
Half Rack Colocation India
When the requirements of your business can be met with comparatively lesser hardware, half rack colocation is the way to go. Sharing power resources and network connectivity with other businesses brings down the amount you pay for colocation, which is especially useful for startups and small and medium enterprises. Measured in units and making optimum use of space and resources, half rack colocation has become a de facto method of outsourcing IT overheads for better cost effectiveness and improved focus on core competencies.
Key Advantages of Cheap Server Colocation India
The sharp surge in demands for internal and external IT services is being witnessed across the world. When an existing data center fails to bear the surging IT needs, or building a secondary data center is the need of the hour for the continuity of the mission critical or to support regional network, whatsoever the reason may be, colocation comes in the rescue.
Go4hosting runs several advanced data centers in cities across India. This allows us to provide low-latency, high-speed connection, thus making us the best server colocation provider in India. All our services come with uptime guarantee and assurance of performance. What else? We let you choose from a list of carriers, so all your offices in India are always interconnected.

Why Go4hosting for Cheap Server Colocation Rack in India?
Go4hosting is a rock-solid data center services provider having three state-of-the-art data centers dispersed across the different geographical locations. All of them have been built keeping surging needs of our domestic as well as overseas clientele. They are under an ITIL-based control environment authenticated for conformity against PCI DSS, HIPAA and SOC 2 and SOC 3 frameworks.
All of our data centers are Tier-III compliant for critical power and HVAC. Each of them has N+1 redundancy which includes backup generators and UPS. In addition to this, our gen-next data centers are located in a weak seismic zones which ensures that your servers and other computing devices are safe.