Carved for Developers
Building an app? Build on G-Cloud
What's better than G-Cloud? G-Cloud on Go4hosting
4 reasons our G-suite is better than raw G-suite.
Personalized
Go4hosting's G-cloud is a more personalized platform, built to each business's specifications, and offers a more personalized experience than a raw cloud
Better Support
Each client gets its own account manager, unlike community support offered with conventional clouds
Convenient
Our cloud comes pre-configured, and need no enhancement whatsoever, alleviating workloads and making things look convenient
Competitive prices
All G-suites are offered at prices comparable to Google's original price point with little to no top-up
DRaaS
Resilient data recovery service to backup all your files on Google's infra.
Competitive prices
All G-suites are offered at prices comparable to Google's original price point with little to no top-up
Google Cloud Managed Services
Choose from a plethora of our offerings in Google Cloud segment.
Google Cloud Platform (GCP)

Experience capabilities beyond measure with an entire cloud platform at your disposal.

Kubernetes

Kubernetes-powered cloud engine to take flexibility to the next level.

G Suite

One suite, endless possibilities and unabated productivity.

Migration

Simplified migration with limitless data cap size.

DRaaS

Resilient data recovery service to backup all your files on Google's infra.

Google VMs

Deploy virtual machines and apps on remote sites within seconds.
Methodology
Break-Even Analysis

1

For a brief moment, we put on your shoes and perform a cost-benefit analysis, evaluating whether the solution being pitched is worth the investment, and whether your expectations can be met.

Deployment and Adaptation

2

We next modify the cloud environment to your specifications. The solution is carefully designed by our cloud architects, and would cater to all facets of your requirements.

Migration

3

Our migration team cautiously move your apps and files to the cloud from a backup copy created locally.

Finalizing

4

Once we have established that all functionalities are working correctly, your domain name server is moved to our cloud DNS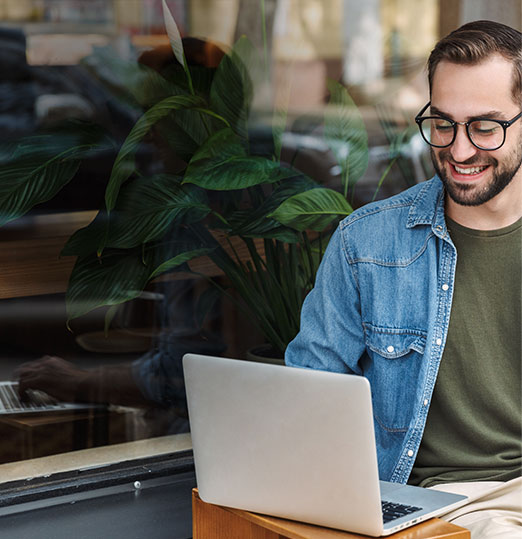 Launch your cloud account in minutes
Get started now.
Already have an account? Login
Google Cloud & Go4hosting Drive Your Business To Greater Success
Entirely first of its kind, a primary managed services partner "Go4hosting along with Google Cloud Platform" offers you excellent cloud services to reap maximum benefits from investment in cloud technologies. Google Cloud experts work day in and out to deliver maximum outputs for your business. As a Go4hosting client, you can experience the swiftness, flexibility and cutting-edge features which Google cloud offers to your core business.
We reliably deliver superior capabilities and end-to-end support to our clients. Google Cloud has faith on Go4hosting in offering a managed service for Google Cloud Platform. We follow a customer centric approach by continuously offering expertise and lucrative results for the improvement of your business functions.
Go4hosting with Google Cloud provides:
Cloud Proficiency: The Google Cloud is an all-round tool for better business management. With customized solutions for your enterprise, we construct constantly accessible and secured Google Cloud hosting along with maximal operative efficiency.
Constant Optimization: Our devoted team offers you proactive management of resources, including monitoring and customizing them with Google Cloud Platform. We offer 100% support of our team experts, 24x7x365.
Great Google Cloud Benefits With Go4hosting
Go4hosting will manage Google Cloud Platform (GCP) for your business.
Go4hosting places a team of Expert Cloud Engineers at your service.
We provide exclusive 24x7x365 practical response from certified experts with excellent response time.
We completely manage the system: this includes observing, backup work and system updation.
Google Cloud enables creation and maintenance of operations designed precisely to meet your business objectives.
We are experts in development and management of architecture by using CI/CD processes of infrastructure placement.
We own dedicated team of Innovative Solutions Architects who have widely-earned experience.
Google Cloud designs have intricate architectures and designs, well suited for a variety of business objectives.
We carefully analyze customer feedback for offering a par excellence experience.
Go4hosting continuously optimizes cloud dispositions for safety and efficiency.
Google Cloud has an erudite architecture plan that is supportive, accessible and consistent.
We add a tint of personal touch for technical case management and environment, which is well-suited to the GCP.
Identifying the ranking for optimization of cost, safety, value and cloud efficiency.
Go4hosting offers fully Managed Hosting by providing you specialized experts.
Go4hosting maintains industry-leading organization standards for business growth.
Full assistance if you want to migrate from your current server to the GCP.
Go4hosting has minutely pursued and collected complete knowledge of Big Data Analysis, IoT and new features of business offered by Google Cloud services.
We believe that innovation is the root of any company's success. Your business becomes more cost-effective with day-to-day working being taken care of by Google Cloud. Designated and certified specialists are what we bring to the table for you. Google Cloud, with Go4hosting, ensures an enriched experience for your customers.
Google Cloud – Need a Customized Solution?

At Go4hosting, customer satisfaction comes first. We are always at our toes to help our clients find the right solution for their business. Go4hosting offers a wide range of solutions including dedicated, VPS, Shared and Cloud Hosting. Backed by 99.95% uptime assurance and complimentary SSL, we are the no. 1 provider of Colocation & Email Hosting Services.
Couldn't find a service relevant to your business? No worries, we'll make one for you. Our representatives are 24/7/365 available for your help. You can reach out to us regarding anything in the domain of Hosting, Cloud, Email & Colocation.
Frequently Asked Questions