Cheap and Efficient Windows Dedicated Server for Businesses
Powerful solution, managed traffic with the level of security, power, and control in the dedicated server environment.
Key Deliverables
Go4hosting's windows dedicated server is fully reserved to satisfy your business needs
Root Level Control
Being the only owner of the server, you'll be offered root-level control.
High Bandwidth
A dedicated server provides essential bandwidth, required to handle high spiked websites or websites with heavy multimedia contents like videos, large audio and data files.
Customization
Customization is one of the most prominent features of a dedicated server that enables you to configure your hardware and software as per the requirement.
Hassle-Free Replacement
If replacement of hardware is the requirement, don't worry! We'll do it within an hour you reported to us.
Reliability
As you don't share resources with anyone, you get a higher level of reliability. The entire server is at your service.
Easy Upgrade
We do seamless upgradation to manage the surge in your business. You can ask us for Storage, Processor or RAM upgradation anytime.
Advanced Security
We leave no stone unturned to protect your critical data. We install the most advanced anti-virus and firewall applications to your dedicated server, ensuring a higher level of security.
24 * 7 Technical Support
Support is the most vital aspect of any service-based organization because for any assistance We have a team of knowledgeable and friendly professional available round the clock at your service.
Benefits of Cheap Windows Dedicated Server Hosting
Solid Data Centers

1

Our data centers are Tier-III complaint powered by the most advanced technologies. Multi-layered security is constituted for ensuring a higher level of physical security.

High Bandwidth

2

A dedicated server offers high bandwidth essential for fast hosting experience, especially for websites having heavy contents or huge traffic.

Server Setup & Upgradation

3

We do your server setup and upgradation free of cost without experiencing downtime. We help you expand your IT infrastructure hassle-free if your business is experiencing a surge.

Robust SLA

4

Our Service Level Agreement is very robust. It ensures continuous monitoring of the quality of services which help us serve you more efficiently.

Anti Spam and Anti Virus

5

Securing your critical business data is our topmost priority, and hence have installed the most advanced anti-spam and anti-virus applications.

Carrier Neutral Data Center

6

We are a carrier-neutral data center that facilitates you to choose your network operator from a range of popular network service providers. You won't be compelled to stick to a slower network, rather you can choose the best operator for guaranteed 99.95% uptime.
Other services that might interest you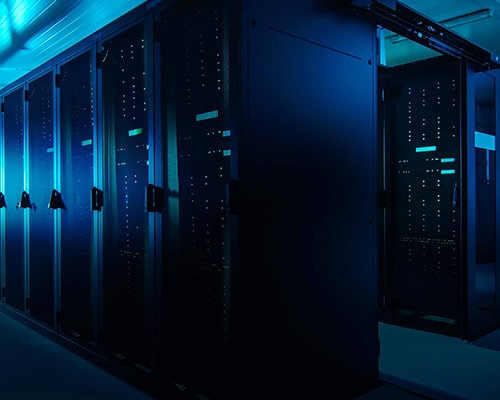 Virtual Private Servers
Committed resource in a shared platform. Better price point than dedicated servers.
Cloud Servers
Public and private cloud servers for the scalability-oriented approach to computing needs.
Managed Hosting
VPS or dedicated servers with updates and maintenance taken care of by our experts.
Why Choose Affordable Windows Dedicated Server from Go4hosting
Go4hosting is a top-notch, state-of-the-art data center services provider, proud to serve a number of top MNCs and public sector companies. We have hands-on experience with providing cheap Windows Dedicated Server hosting solutions across varied sectors and domains, the experience of which excels our service quality. Our entire IT infrastructure is well-tuned making use of cutting-edge technologies for your business continuity.
Go4hosting offers you an array of cheap windows dedicated server hosting solutions to upgrade the level of your business services, such as Fully Managed Dedicated Server Hosting, Managed Dedicated Server Hosting, Self Managed Dedicated Server Hosting, and Unmanaged Dedicated Server Hosting.
Windows Dedicated Hosting FAQs