Cheap and Efficient Windows Dedicated Server for Businesses
A powerful solution for managing fluctuating traffic with exceptional security.
Key Deliverables
Go4hosting's Windows dedicated server is designed to cater to your business requirements.
Root Level Control
Since you will have exclusive server ownership, you will also enjoy root-level control.
High Bandwidth
A dedicated server provides the essential bandwidth to handle high spiked websites or websites with heavy multimedia content like videos, large audio and data files.
Customization
Customization is one of the most prominent features of a dedicated server that enables you to configure your hardware and software as required.
Hassle-Free Replacement
Do you require hardware replacement? Trust us to cater to you within an hour of your first contact.
Reliability
As you don't share resources with anyone, you get a higher level of reliability. You have exclusive ownership of the entire server.
Easy Upgrade
We offer seamless upgradation to manage the surge in your business. You can request us for storage, processor or RAM upgradation anytime.
Advanced Security
We leave no stone unturned to protect your critical data. We install the most advanced anti-virus and firewall applications to your dedicated server, ensuring higher security.
24 * 7 Technical Support
Support is the most vital aspect of any service-based organization. We have a team of knowledgeable and friendly professionals available round the clock at your service.
Benefits of Cheap Windows Dedicated Server Hosting
Solid Data Centers

1

Our data centers are Tier-III complaint powered by the most advanced technologies. Multi-layered security is constituted for ensuring a higher level of physical security.

High Bandwidth

2

A dedicated server offers high bandwidth essential for fast hosting experience, especially for websites having heavy contents or huge traffic.

Server Setup & Upgradation

3

We do your server setup and upgradation free of cost without experiencing downtime. We help you expand your IT infrastructure hassle-free if your business is experiencing a surge.

Robust SLA

4

Our Service Level Agreement is very robust. It ensures continuous monitoring of the quality of services which help us serve you more efficiently.

Anti Spam and Anti Virus

5

Securing your critical business data is our topmost priority, and hence have installed the most advanced anti-spam and anti-virus applications.

Carrier Neutral Data Center

6

We are a carrier-neutral data center that facilitates you to choose your network operator from a range of popular network service providers. You won't be compelled to stick to a slower network, rather you can choose the best operator for guaranteed 99.95% uptime.
Other services that might interest you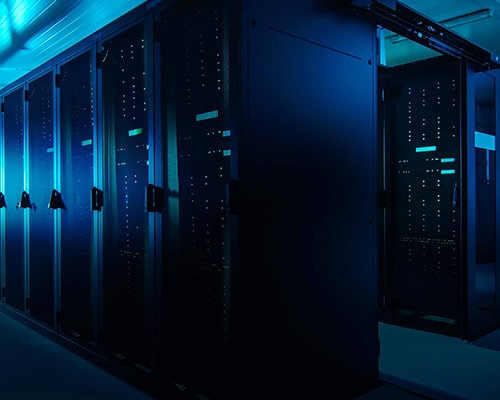 Virtual Private Servers
Committed resource in a shared platform. Better price point than dedicated servers.
Cloud Servers
Public and private cloud servers for the scalability-oriented approach to computing needs.
Managed Hosting
VPS or dedicated servers with updates and maintenance taken care of by our experts.
Performance You Require and Reliability You Anticipate
When it comes to your business's digital infrastructure, ensuring optimal performance and unwavering reliability is paramount. go4hosting's Windows Dedicated Server solution is meticulously engineered to meet and exceed your performance expectations while providing the rock-solid reliability you anticipate. With cutting-edge technology and robust security measures, our cheap Windows Dedicated Server offers a seamless and efficient hosting experience, empowering your business to thrive in the digital realm. Trust us to deliver the performance you require and the reliability you anticipate, ensuring a solid foundation for your online endeavors.
Unleash Your Performance Potential
Whether navigating through resource-intensive applications or steering high-traffic websites, brace yourself for a performance level that propels you leagues ahead of the competition with our Windows dedicated server.
Raw Power at Your Fingertips
A Windows Dedicated Server equips you with unparalleled processing power and memory resources. From resource-intensive applications to high-traffic websites, you'll experience a level of performance that leaves the competition in the dust.
Customization Galore
Tailor your server environment precisely to your liking. With full administrative access, you have the freedom to install software, tweak configurations, and optimize settings for optimal performance.
Seamless Scalability
As your digital empire expands, your dedicated server can effortlessly grow with you. Scale up resources on-demand to accommodate increasing traffic, ensuring a seamless user experience even during traffic spikes.
With Our Best-in-Quality Windows Dedicated Server, You Also Avail:
| | |
| --- | --- |
| Processor | RAM |
| Utilize the robust Intel Xeon processors featuring numerous cores and threads.Select from a variety of models tailored to suit your specific workload needs.Enjoy the advantages of enhanced functionalities such as turbo boost technology. | Optimize your performance with ample RAM choices.Tailor your selection to suit your application's specific requirements.Benefit from abundant memory capacity, ensuring swift data access. |
| | |
| --- | --- |
| Network Connectivity | Storage Options |
| Fast and reliable connectivity minimizes latency.Redundant infrastructure guarantees continuous accessibility.A dependable and flexible architecture accommodates growing traffic demands. | When it comes to fulfilling your storage requirements, you have a choice between SSD and HDD.SSDs are known for their swifter read/write speeds, while HDDs deliver greater capacities at a budget-friendly price point. |
| | |
| --- | --- |
| Security | Bandwidth |
| Implementing advanced security measures such as firewalls and intrusion detection systems.Regularly applying updates and patches to maintain a secure environment.Engaging in proactive monitoring to swiftly identify potential threats. | A substantial allocation to manage large data volumes effectively.Swift network connections for rapid data transfers.Reserved bandwidth ensures a steady and reliable performance. |
Scalability
Easily scale server resources as needed.Flexible configurations and upgrades for expansion.Accommodate growing demands without performance impact.
Windows Dedicated Hosting FAQs