Prudent, vigilant, and cautious
Managed Firewall service to take charge of your network
Get a comprehensive view of your network
Key Deliverables
Customized planning
Firewalls are designed, planned and configured based on your business-specific needs and policies are assigned to filter out unwanted data packets and HTTPS requests.
Key Deliverables
Go4hosting's managed firewall service helps you reinforce the network without undertaking activities at your end.
IPSec VPN
All data packets directed from and to your network are two-way encrypted and all communications to your network secured.
Tailor-made SLAs
Service level agreements are personalized to offer you an extremely tailored experience on our firewall.
HA Configuration
WAF and firewall configured have an optimum configuration to ensure high availability (HA) configuration on our network.
24/7 lookout
Your network is monitored 24 hours a day, all days a year, and all emergency policy changes are done within a given time-frame.
Real-time logging
Each event, by default, gets logged and registered in real-time to facilitate diagnostics and repair should the unfortunate happen tomorrow.
Our Offerings
Our firewall offerings encompass two of the industry's most frequently used technologies.
WAF

Protect your web apps from programs that target your HTTP traffic and direct them elsewhere

Firewall

Erect a barrier between external and internal network traffic to ensure only legitimate data packets go through.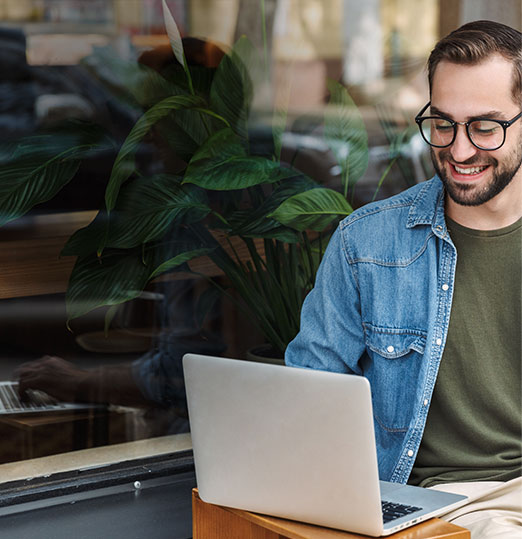 Launch your cloud account in minutes
Get started now.
Already have an account? Login
Why opt for managed firewall services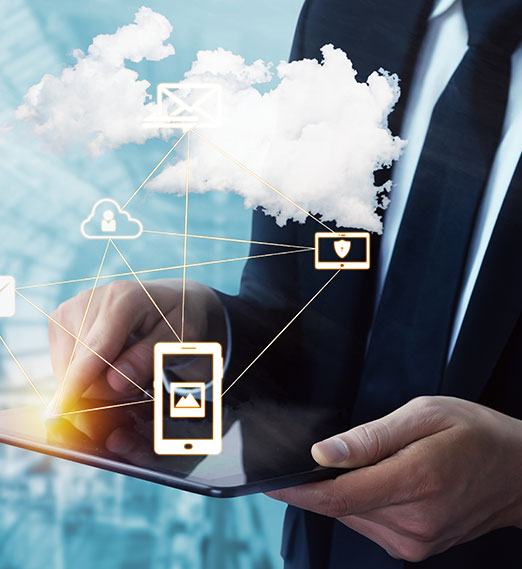 Most enterprises choose to manage and configure their own firewall, which although cost-effective, becomes unmanageable at times, especially when the skills required to do so is unavailable. The key benefits of managed firewall service are –
It increases coverage levels of an enterprise through 24/7/365 security
It reduces overheads and capital expenditure by promoting the outsourcing of business services
It helps meet all compliances including logs and registry keys
Risks can be better mitigated if security is left to professionals
Your knowledgeable ally for web application security
Profit from our professionals' extensive experience as they provide practical answers. Our modular SLAs are made just for you, so support is always adaptable and cost-transparent.
Consider using a web application firewall to safeguard your online apps. Call us today and ask for our professionals' advice!
Take use of our web application firewall services to safeguard your online apps.
Web apps enable the usage of business applications through the internet. They are therefore frequently simple pickings for hackers. Not only do conventional online services fall under this category, but also business software like SharePoint, CRM, and mail services. A web application firewall, or WAF for short, offers defense against assaults and management of data traffic without requiring changes to the application itself.
Our specialists support you along the way to a successful web application firewall, helping you with everything from an analysis of your current setup to the creation of a custom solution for your business.
We offer the best services for your organization as an experienced partner by your side. In this approach, both your web applications' users and their data are fully protected. Your choice of service level is available; options include managed services, third-level support, and modular help during operation.
Do you want to learn more about web application security? Get in touch with our professionals right away!
Our WAF services provide proactive protection for your online applications.
You may lower the security risks associated with your company's online applications with the help of our experts: analysis and deployment of the web application firewall provide you with proactive protection. Without having to make difficult and expensive changes to existing business systems, you may get this protection by using our customized solutions. As a result, you may save time and money. You may secure your data and reduce your liability risk by using the WAF to respond fast and automatically to vulnerabilities and assaults.
Extensive Features of our Web Application Firewall Services
User-friendly Dashboard
Time-Saving and Better Decision Making – The simple dashboard offers the data you need to make quick and precise choices (Account Overview, Protection Status, Detection Trends, Attack Trends, License Usage Details, etc.).
Behavior-based DDoS Defense
With our special DDoS policies, you may receive high-level protection against DDoS assaults of all shapes and sizes.
Get Complete Protection
Go4hosting is the first application firewall that uses a risk-based strategy to quickly discover and repair vulnerabilities by giving apps specialized protection.
Round-the-clock support
Secure your apps without worrying about ongoing administration. For all of your security requirements, Go4hosting WAF acts as your extended team and offers a fully managed security service.
Continually assess your risks
Our Web Application Firewall is a continuous risk-detection solution that, through automated security scans and manual pen-testing, provides you with real-time insights into your security posture.
Secure your web application.
Our web app firewall guarantees zero false positives and ensures apps are always secured with zero downtime during onboarding, always-on security, and expertly developed, surgically precise security rules.
Why should you choose our web application firewall services?
The web services and the clients are separated by our WAF. Client requests are forwarded through the application web firewall, where suspicious activity is watched for. It examines the requests' header and body. The cloud firewall distinguishes between malicious and benign communication by imposing a set of predefined rules.
The risk and security requirements of your apps may be taken into account when creating managed WAF policies. To stop dangerous bots from operating, fake traffic is promptly stopped and further examined.
Frequently Asked Questions