How to Publish a Web Site on Your Own Domain
Want to create your own website?
Follow these quick steps if you are planning to publish a website on your domain.
Fix the basics: Before you can launch a website, you need a domain name registered. If you haven't bought a domain already, check its availability with any online registrar. If the domain name is already taken, look for the ".com", ".in", ".net", ".org" and ".edu" options. If all the extensions linked to that domain are taken, consider other domains that have related names. You can buy an already taken domain too but you may have to lure the owner with a good bid.
Once you have figured out the domain name, buy a small server space with a reputed host like Go4hosting. As a general rule of thumb, start with a shared server and gradually upgrade to VPS or the cloud. Evaluate the disk space and monthly bandwidth needed. Allow some room for future expansions and buy at least 20% more space than you think is needed. 
Once done, login to your hosting account and start publishing websites with your own domain.
Starting your new website but don't know which server to buy?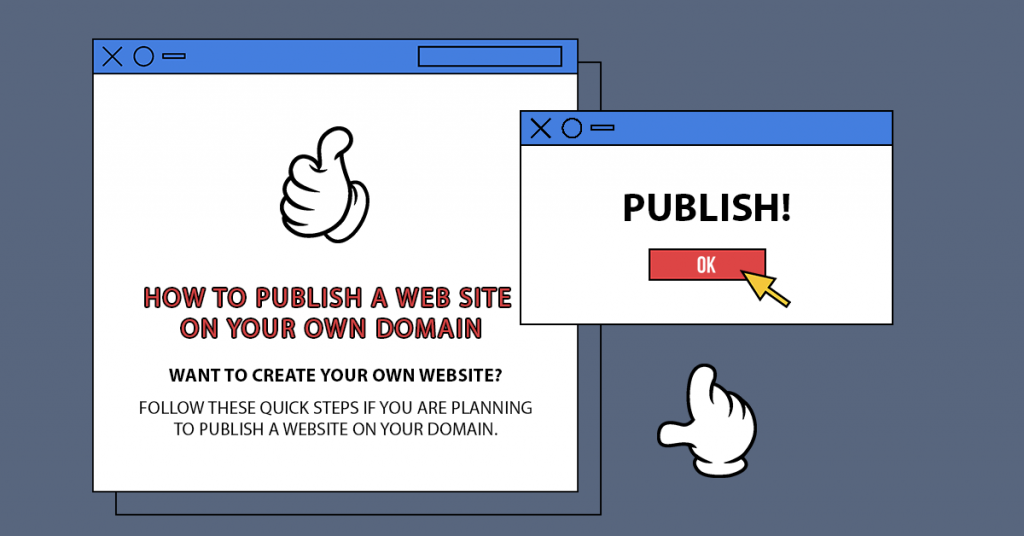 Go4hosting provides robust and affordable entry-level servers for you to publish websites faster and better.
So, what are you waiting for?
Chat Now to get started.