How to build a web hosting server
Starting and running your business online is not as easy as it seems. Many people believe that you need a domain and a design to run your website successfully. What they forget is to look for a reliable and flexible web hosting provider. But if you are someone who does not wish to invest in those expensive hosting services, you can build a web hosting provider yourself as well. No matter whether you need it for personal use or commercial use, you can consider building a web hosting provider in both cases. 
In case you are new to hosting and don't know where to start, and are wondering how to create a hosting server, this article is for you. You can set up your own server for web hosting in only 6 steps.
How to create a web hosting server?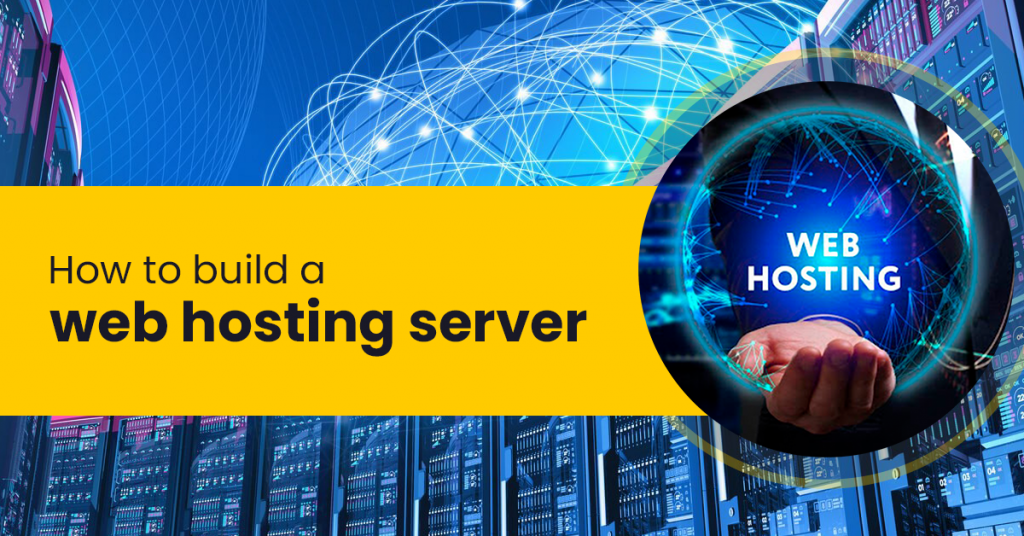 Setting up your own server for web hosting can be a daunting task for many. But with this easy-to-follow "How to create a web server" guide, it can be done in just a few steps. All you need to do is to follow these steps carefully and you would be able to build your own web hosting server.
Step 1:
PC/Laptop – A dedicated computer or laptop is required that can run and can be connected round the clock. The configuration of the system depends on your requirements. If you want to create a web hosting server for personal usage, a system with a simple configuration such as 2GB RAM or even 512 MB is sufficient.
Step 2 :
Select the OS – Choose the OS you wish to install on your server. For example, if you choose a Linux distro, burn the .ISO file using a CD burning program and install the OS.
Step 3 :
Activate Remote Access – For activating remote access, go to system-preferences, remote desktop, and check to mark the displayed options. Enter the password. (Required for accessing the server from the remote PC)
Step 4:
Install the FTP – Once you have activated the remote access, install the File Transfer Protocol (FTP). The FTP allows downloading and uploading of the files to the server and gives access to the files over the Internet.
Step 5:
Configure FTP Users – Go to the system Administration GPROFTPD. Enter the password. An FTP window will be displayed. Go to the Users tab and enter the required fields. Once done with the user setup:
Click "Add " to add users to the list. Thereafter, configure and activate the FTP server by going back to the "Server" tab to place the server on the network. Enter all the required fields and select "Apply Settings". The process will activate your web server on LAN.
Step 6 :
Port Forwarding – In the prior step, you have activated the webserver on the LAN, which means you can access your server within your local network. To access your server from other networks, you need a router. Choose the port forwarding to get your website online.
So these were some easy-to-follow steps on how to create a web hosting server. To enjoy a hassle-free and economical hosting experience, you can also contact our team at Cyfuture, who will provide you with the best hosting plans and services at an affordable price. Our experts are just a call away. You can also connect to our hosting experts at [email protected].