How To Create An Ecommerce Website in WordPress?
Creating an ecommerce website can be quite a challenge as unlike any normal website, this one has to build to take care of numerous additional features. If you have the financial resources, you can hire the best website designing consultant and begin from scratch. If you want to do it all on your own, you can create your ecommerce website on WordPress.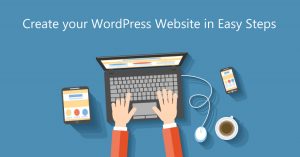 Entrepreneurs can setup an ecommerce hosting India website on WordPress and that too without having to spend loads of cash. The best thing about WordPress ecommerce website is that you can be in full control and can customize the website anyway you need to meet the unique needs of your business.
Of course, creating an ecommerce website on WordPress is convenient but just creating and publishing one is not going to help you achieve your online business goals. There is some hard work involved if you want a website that's attractive, fully functional and is capable of driving traffic to your store.
Follow these guidelines and create a website that can help you establish your online store smoothly and successfully.
Build an Ecommerce Website That's Scalable:
There are many ecommerce platforms available and you can choose any one. In terms of numbers, WooCommerce leads the pack. If you are looking for a hosted ecommerce platform, then Shopify is the right choice.
Choose The Best Theme For Your Online Business
Once you have chosen the right platform for your WordPress ecommerce website, the next step is to choose the right theme. Do not merely look at the designs. Look deeper as WordPress themes are not just objects of beauty but provide high quality functionality as well. Choose a theme that your customer would easily identify with and help you pull them in. WordPress offers a number of resources and guides that can help you choose the right theme for the special needs of your website.
Make Your Site Secure
It is absolutely important that you create an ecommerce website that performs at its best and is extremely secure as well. The security of an ecommerce website is a series issue and must never get relegated to secondary concerns. By choosing the right tools and features, you can create an ecommerce website that's secure and performs at peak levels consistently. If your website has loading issues and does not have the requisite speed, your customers are likely to move elsewhere.
Add The Best Shipping and Fulfillment Resources
With WordPress, you will have access to a whole range of resources that can be used for creating a comprehensive and fully functional shipping and fulfillment feature on your ecommerce website. This is one part which most entrepreneurs do not pay much attention to as building these features into a website is not only a tedious task but also complex.
However, your ecommerce website is not really complete without these features. It is also a part of the marketing of your brand. You are free to determine your shipping terms and packaging rules. With WordPress, you can provide the tools that make it easy for your customers to calculate shipping costs for their order and location. They can also track their order from this page.
Remember that bringing customers to their website and converting them into buyers involves a lot of hard work and smart use of your resources. It also involves the use of a fair portion of your limited budget. After having done all the hard work in driving customers to your website and getting them to perform the buying action, do not let it all slip away because you flopped when it comes to delivery and shipping. A cancelled order can be painful and also drains away your money, effort, and other resources. Use the best WordPress tools to get your shipping efforts right and build a good reputation among your customers.
Market It Right With Some Powerful SEO Measures
Now that you have got your WordPress powered ecommerce website ready and got all the right features and tools loaded, it is time to turn your focus on marketing. This is where SEO comes into play.
With every passing day, the level of competitiveness in the ecommerce business is getting sharper. Newly launched ecommerce websites find it tough to attract visitors to their business. WordPress offers a number of SEO-friendly plugins that can help you with your optimization efforts. It will help you attract the right audience to your ecommerce website and can boost sales and profits.
Make Sure You Have a Huge Presence on Top Social Media Channels
Nowadays, your business is unlikely to succeed unless you have a domineering presence on social media. The customers you want to sell your products are all there. Use the best WordPress social media resources to boost your ecommerce strategy and generate more sales.
A WordPress powered ecommerce website is not just a selling resource peppered with some great designs, themes, and plugins. Consult an expert to use the best of what WordPress has to offer to create an ecommerce website that functions like a smooth sales-generating machine.