How to configure and install DNS in Windows Server
Domain Name System (DNS), is the major groundwork of the internet, and most people don't even realize that they use DNS every day to do their daily tasks on the internet. DNS is the phonebook of names and numbers. DNS performs the simple task of converting human-readable characters into IPv4 or IPv6 addresses. If you are using Windows Server 2012, 2016, or 2019. You have to configure DNS into Windows Server. A DNS server stores the records for a domain name and responds to the search queries from the end-users.
When someone searches any domain name like – Go4hosting.com, their web browser will communicate with a series of top-level domain name servers that act as a reference book, and provide the IP address associated with go4hosting.com. DNS act as a middle man translates user requests into IP address.
For Configuring DNS in Windows Server. For testing purposes, we are using Windows Server 2016. Follow the below steps: –
Log into your Windows Server, and open Server Manager. Click on Manage and then "Add Roles and Features" or you can directly click on the main windows for adding roles and features.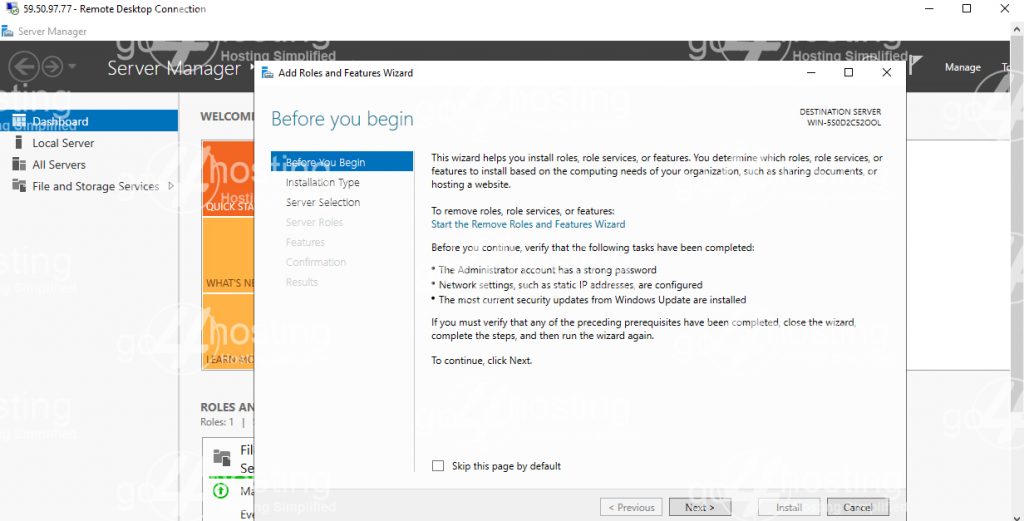 Click on "Next".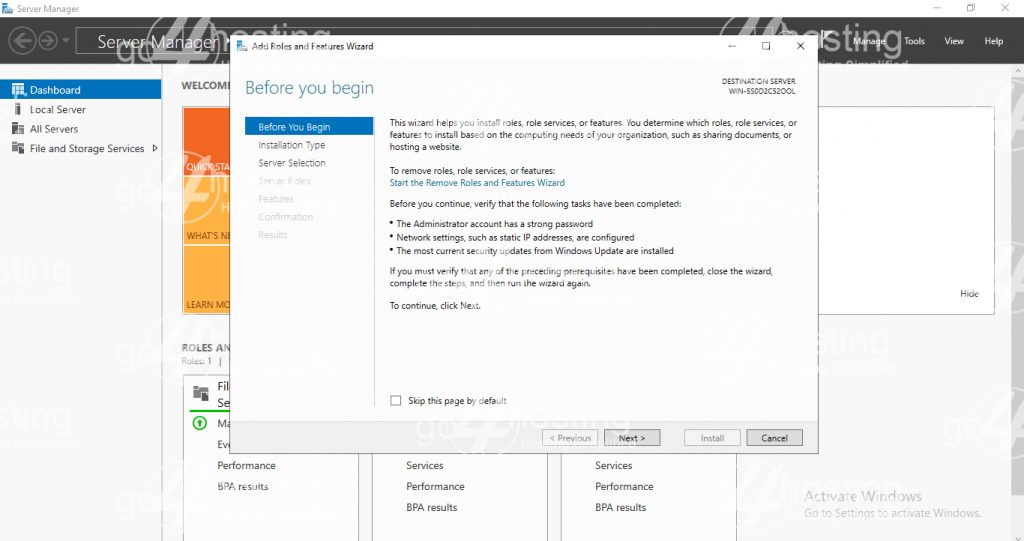 Select "role-based or feature-based installation" and then click on "Next".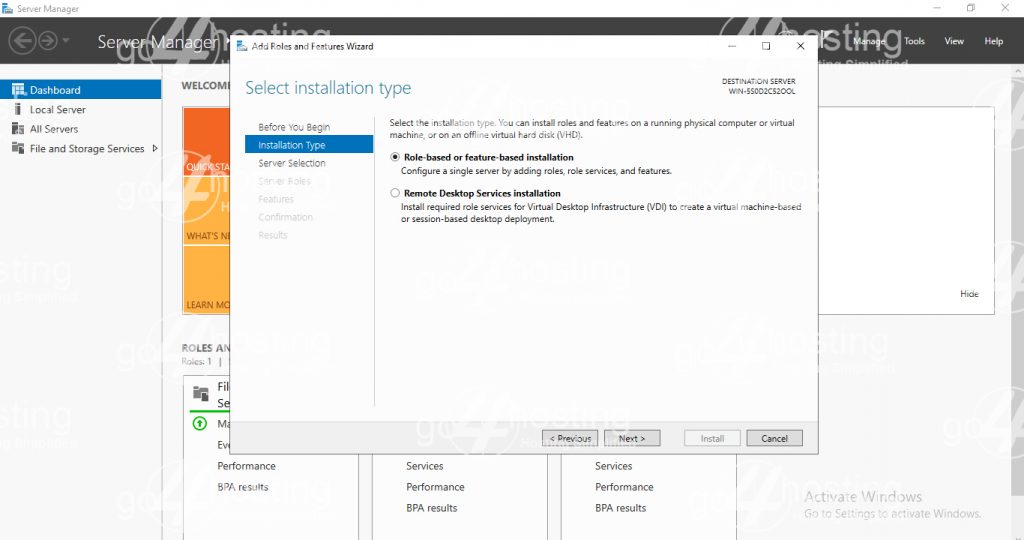 Then select the option "select a server from the server pool" and then click on next.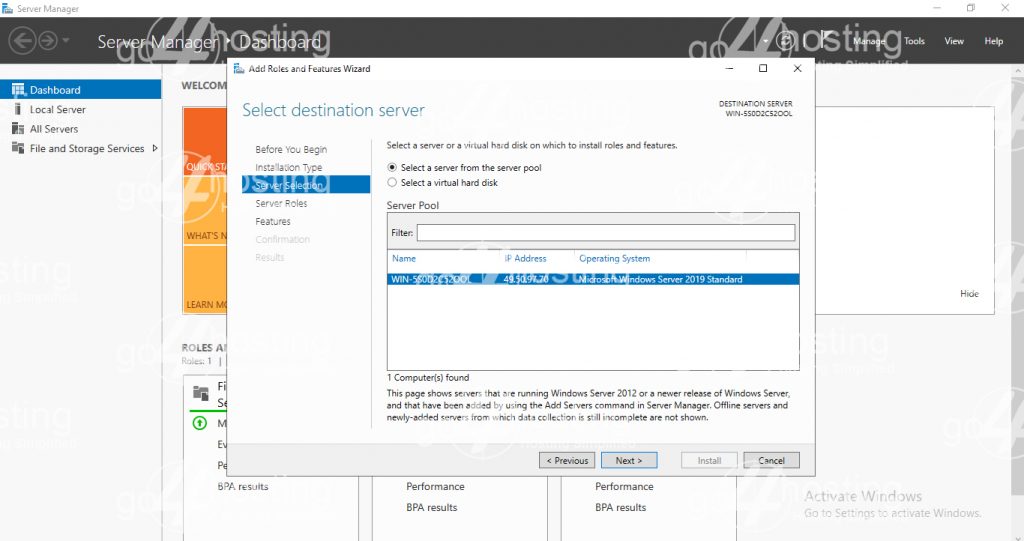 Click on Next and scroll, search for "DNS" Server. Then tick on the DNS Server and click on next.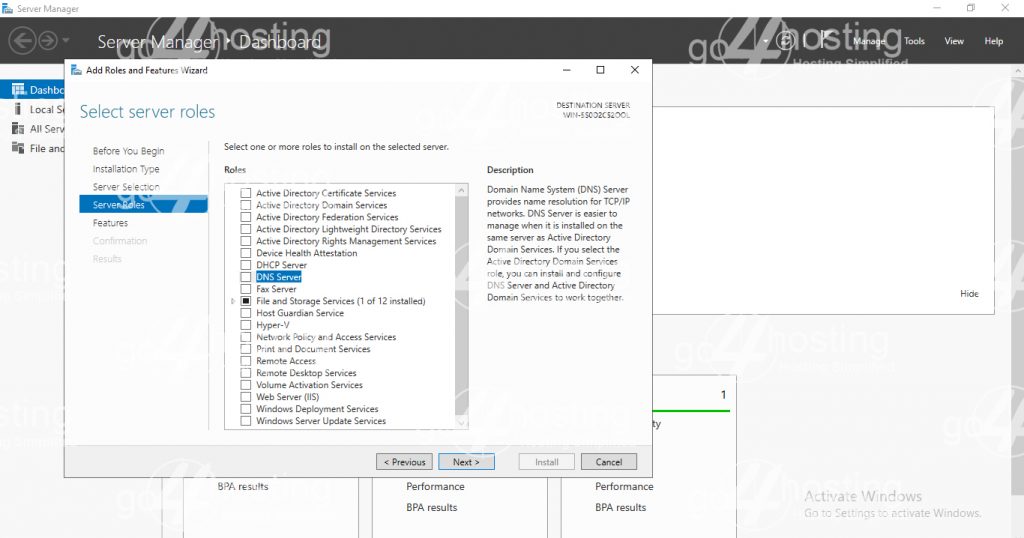 Then, a pop-up will rise and will ask for the Add features that are required for DNS Server. Click on the "Add Features".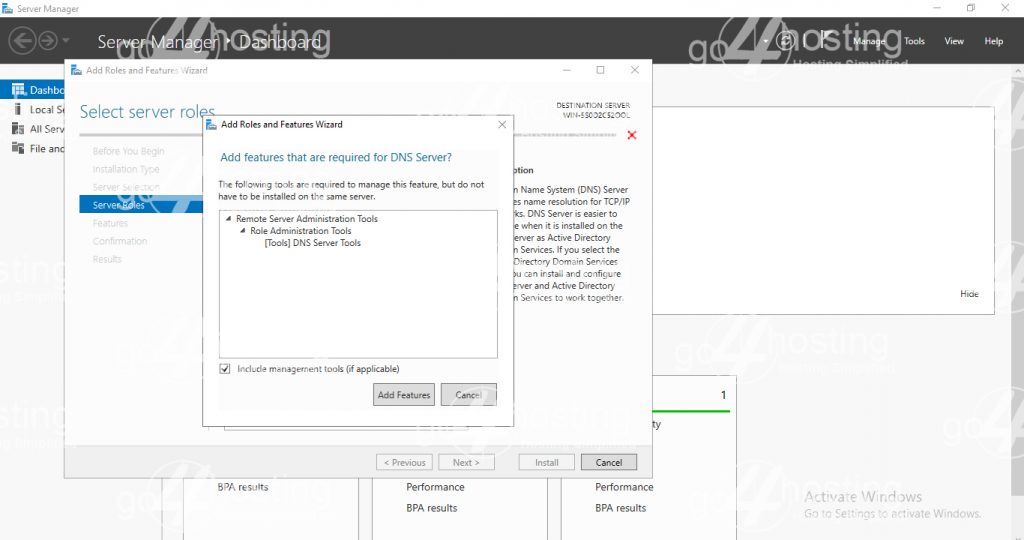 Click on the "Continue".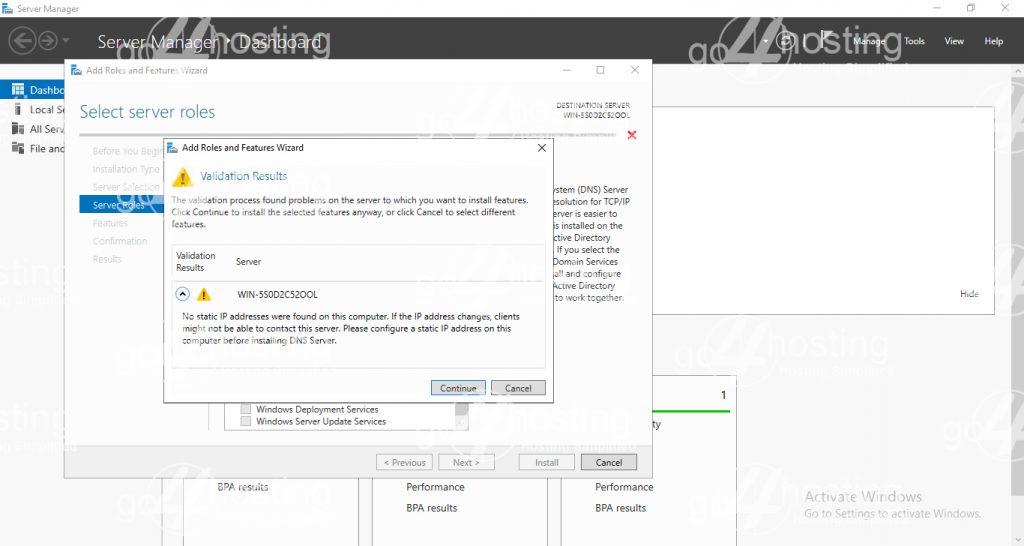 After you have selected and configured the DNS Server. Select another service ".Net Framework 3.5 Features". Click on "Next"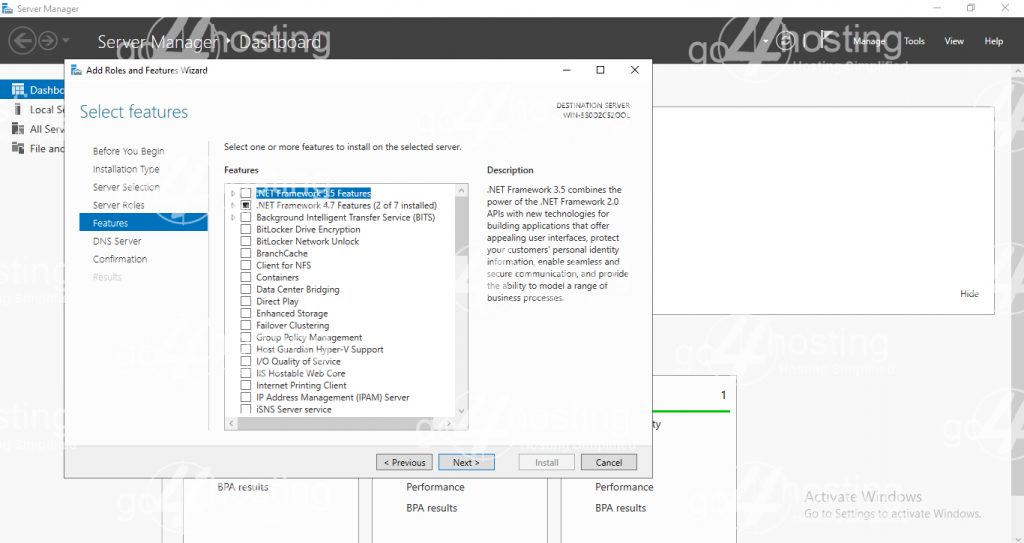 Click on "Next".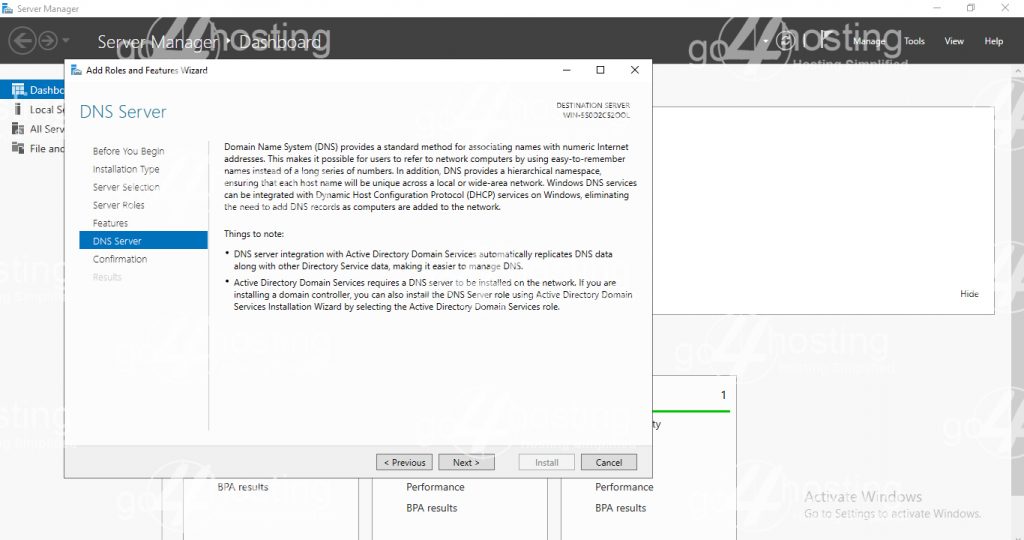 Click on "Install".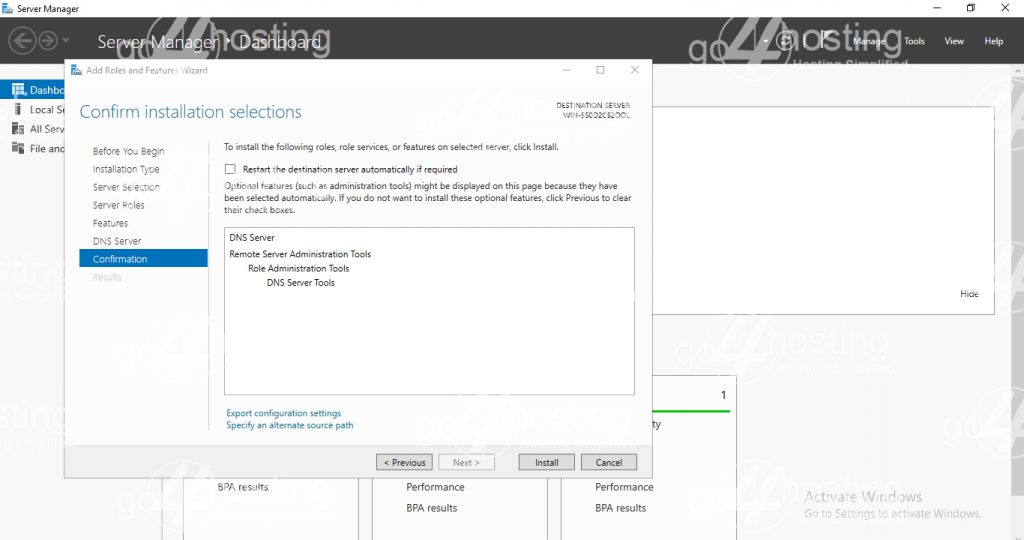 "View Installation Progress".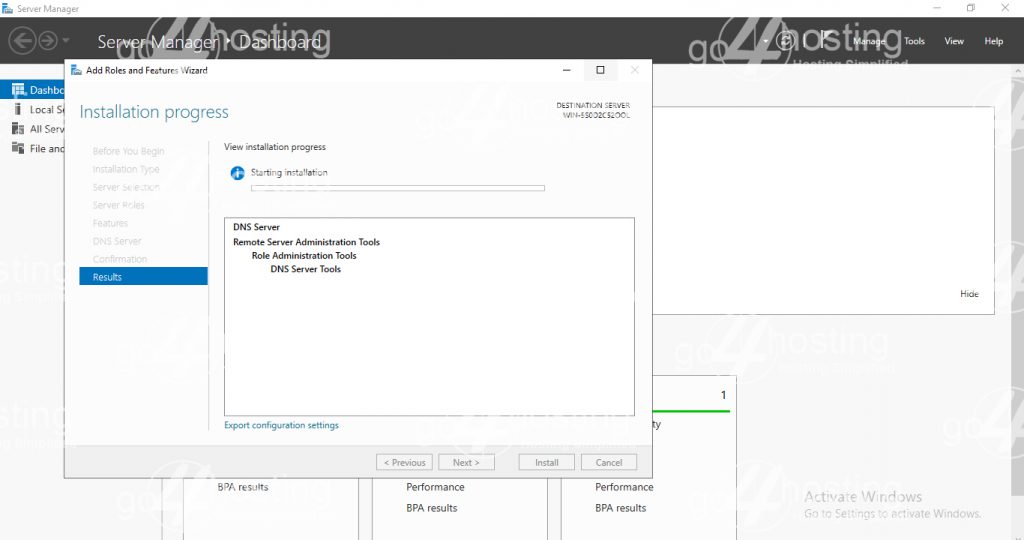 After installation is complete. Click on "Close".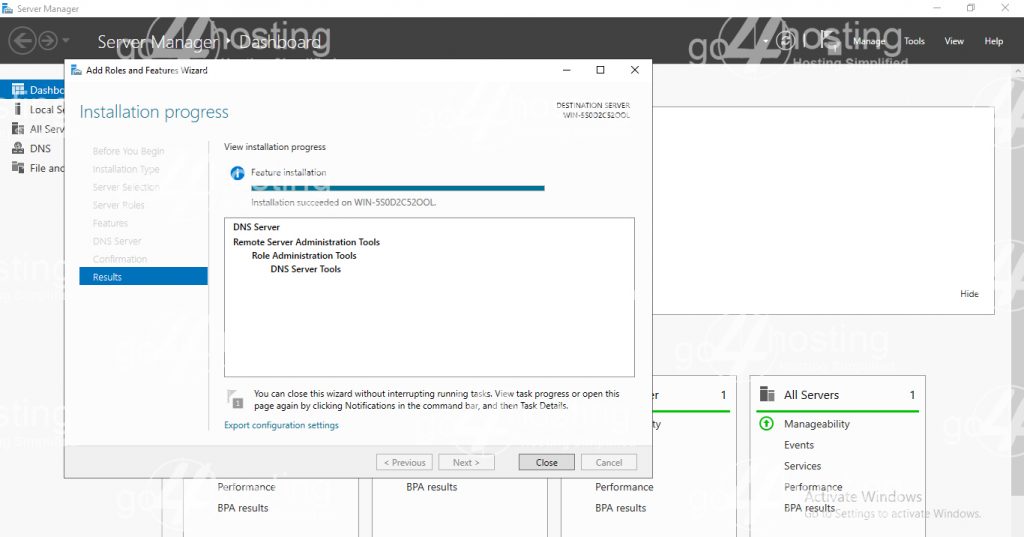 You will see a new window in server manager as DNS.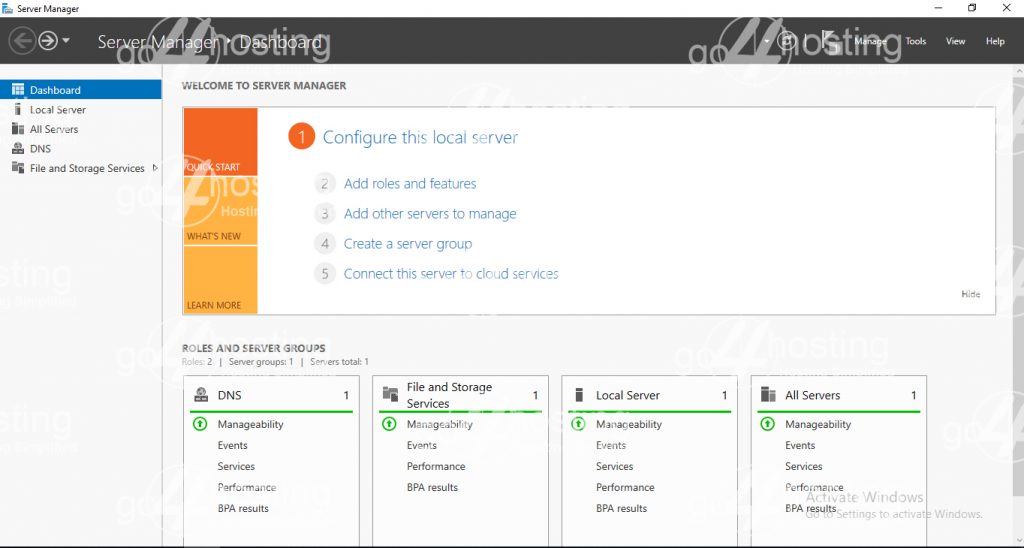 Now you have fully configured and installed DNS in Windows Server. Feel free to check other updates related to DNS. Or you can contact our team for any Cloud Hosting plans. Go4hosting provides different web hosting solutions like – Dedicated Server, VPS hosting India.